Cuba Ready for Play Ball in Panama
By Circles Robinson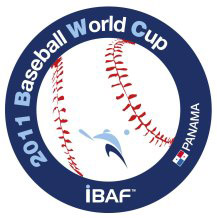 HAVANA TIMES, Oct. 1 — The 2011 International Federation World Baseball Cup gets underway in Panama on Saturday night with the host team playing Greece, a relative newcomer to international baseball.  If all goes as scheduled the tournament will come to a close on Oct.15th.
Cuba lost in the finals to its arch baseball rival the United States 10-5 in the 2009 World Cup played in several European cities.  Canada finished third and Puerto Rico fourth.
As they seek to return to the top, the Cubans have their first game on Sunday against Australia at 2:00 p.m. local time.
Reporting from Panama, Peter J. Bjarkman of baseballdecuba.com notes that a large press corps of over 300 reporters has their credentials to cover the tournament.
A total of 16 teams are competing, divided for first round play into two groups.
Group One consists of Panama, USA, Japan, Chinese Taipei, Canada, Netherlands, Puerto Rico and Greece.
Group Two includes Cuba along with South Korea, Australia, Venezuela, Italy, the Dominican Republic, Nicaragua and Germany.
How it works:

Round One is a seven-game each team round robin per group.
Round Two has each four qualifying teams playing four games against the four teams of the other group. The first round wins/losses against the other three qualifying teams per group and second round wins/loses count in the standings.
Then the top two teams play for the title and the third and fourth best records play for third.  There is no semifinal game; as it is rounds one and two and then the finals.
Cuba will field a squad balanced with veterans and younger players.
Catchers (3): Ariel Pestano, Frank Camilo Morejón, Yosvani Alarcón.
Infielders (6): José Dariel Abreu, Héctor Olivera, Yuliesky Gourriel, Erisbel Arruebarruena, Michel Enríquez, Rudy Reyes.
Outfielders (5): Frederich Cepeda, Alfredo Despaigne, Rusney Castillo, Alexei Bell, Giorvis Duvergel.
Pitchers (10): Miguel Alfredo González, Freddy Asiel Álvarez, Yadier Pedroso, Norberto González, Yulieski González, Vicyohandri Odelín, Dalier Hinojosa, Alberto Soto, Miguel Lahera, Jonder Martínez.