Cuba to Face New Belt Tightening…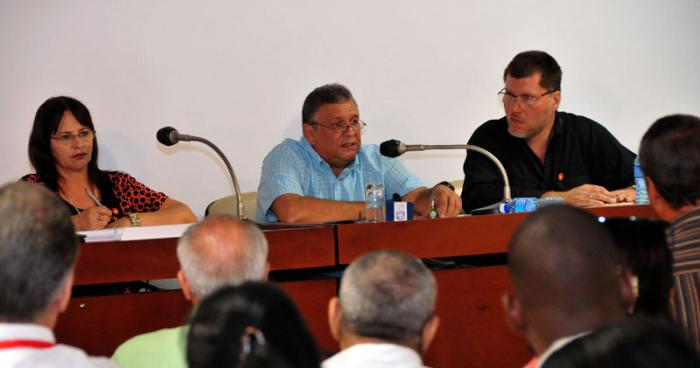 during the rest of 2016, says Economy Minister Marino Murillo
HAVANA TIMES  – The Cuban government announced today that it "will face restrictions in the economy" during the remainder of 2016 due to the fall in international oil prices and nickel, reported dpa news.
Cuba received 90,000 barrels of oil daily from Venezuela at attractive prices in exchange for Cuban doctors providing services. A portion of the Venezuelan fuel is resold by Havana to third countries for hard currency.
The Cuban economy has been affected also by lower than expected sugar production, said Economy Minister Marino Murillo, during a plenary session of the national parliament.
Murillo told legislators that despite the lack of liquidity of the Cuban economy the government "will maintain vital services to the population", informed the official newspaper "Granma".
The Cuban government also announced problems in energy production, but gave no specifics, and said the situation "requires strict savings and efficient use of energy and fuels."
"The measures to address the current situation will avoid blackouts and delivery of basic services to the population," said Murillo.
In recent weeks, workers in state companies were warned of power restrictions in their workplaces of up to 50 percent, but Cuban authorities have not issued an official statement.
Minister Murillo confirmed the measure is geared to savings so that the population is not directly affected by power outages, which would be a traumatic reminder of the blackouts during the nineties after the disintegration of the Soviet Union.
During the last parliamentary meeting in December 2015, the Cuban government foresaw a growth of the Cuban economy this year of two percent, marked by a falling price of raw materials exported by the island, such as nickel and sugar.
The Cuban deputies are meeting this week in commissions to analyze aspects of the documents approved by the VII Congress of the Communist Party of Cuba held last April.
Among the topics under discussion are the situation of housing, passenger transport services, energy production and tax revenues.