Cuba Unifies Prices on Staples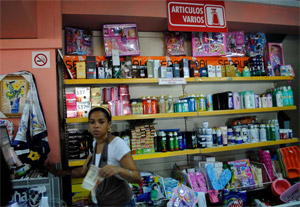 HAVANA TIMES — The Ministry of Finance and Prices approved a resolution that establishs one set of prices for staples sold in Cuban stores that charge in hard currency (CUCs), reported the Cubadebate website on Monday.
The measure, actually approved in June but made public yesterday, was taken "in light of the continuing dissatisfaction of consumers" regarding price differences that existed between establishments for the same products, said general director of price at the ministry, Ines Arguelles Gutierrez.
After having coordinated with companies that conduct business in hard currency for food, personal care and household cleaning products, authorities are attempting to apply the same measure to other products in establishments that sell in Cuban pesos (CUPs).