Cuba-US Cooperation Ends Kidnap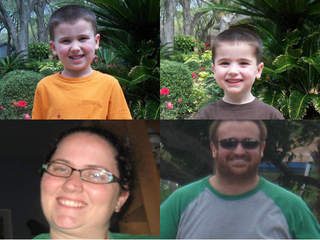 HAVANA TIMES — Successful cooperation between Cuban and US authorities led late Tuesday to the end of a kidnap drama involving a US couple and their two children.
Joshua Hakken, his wife Sharyn Patricia, and their two young children, Chase and Cole, arrived by boat to Cuba on April 7 to the Hemingway Marina on the west side of Havana.
The couple had kidnapped their children, who were in the custody of their grandparents, and escaped to Cuba.
However, the Cuban authorities turned the Hakkens over to US authorities on Tuesday and according to CNN they arrived early Wednesday in the US, where the adults were booked into a Florida jail on kidnapping and other charges.
Cuba's Foreign Ministry said that as soon as they became aware of the case they informed the US Interests Section in Havana of the island's willingness to hand over the two adults and two children to US authorities.
Resolving the kidnap case involved the US State Dept., the FBI, the US Coast Guard and the Cuban authorities.  "We'd like to express our appreciation to the Cuban authorities for their ample cooperation towards a speedy resolving of this dangerous situation," noted the US Interests Section in a press release issued early Wednesday.
According to US media sources, the Hakkens had lost custody of the children after being arrested on drug charges last year in Louisiana.
—–
Also see: Cuba to Hand Over Hakken Family to US.