Cuban Baseball Stars May Visit the Island with MLB Delegation
By Ray Otero  (baseballdecuba.com)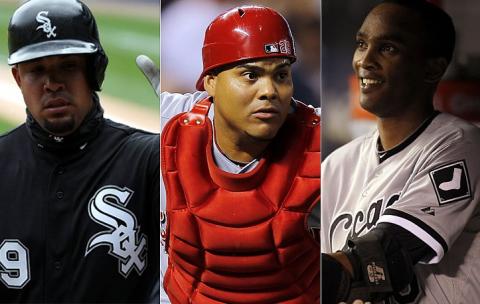 HAVANA TIMES — The figures of Jose Dariel Abreu, Alexei Ramirez and Bryan Peña could again be seen in Cuba, when the three players take part in the Goodwill Major League Baseball (MLB) delegation scheduled to visit Cuba from December 15 to 18.
A fourth name was mentioned, that of outfielder Yasiel Puig, but whether he will be included may depend on a MLB investigation pending on the recent case of a dispute in a bar in Miami.
The announcement comes from different sources but one of the most important, The New York Times, confirms all voices.
Cubans will be part of the delegation headed up by Hall of Famers Joe Torre and Dave Winfield, and comprising other probable future members that are still active, such as Miguel Cabrera of Venezuela, Dominican Nelson Cruz and US left-hander Clayton Kershaw, the latter considered the best pitcher in the majors of the moment.
The tour begins with a press conference on the 15th at the Hotel Nacional to be followed by baseball clinics in the following days at the Latin American Stadium in Havana and the Victoria de Giron in Matanzas.
The visit will be the second time that a high-level MLB delegation visits Cuba, since 1999 when the Baltimore Orioles traveled to the Cuban capital to play an exhibition game against the Cuban national team.
The visit is already marking a turning point between the two countries as far as baseball goes, as talks are expected involving MLB players, player's association reps and MLB executives with their Cuban counterparts during the three days of December.
The clinics are reminiscent of many in the late '70s, when a kind of diplomacy allowed MLB players and managers to share their knowledge and the latest of baseball with the best of Cuban baseball at the time. However the exchange came to an end when the politics of both countries hardened.