Cuban Baseball's Home Stretch Scenario
By Circles Robinson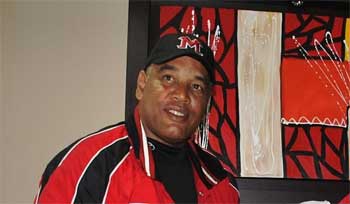 HAVANA TIMES, April 10 — The 96-game regular season of the Cuban Baseball League is down to the home stretch with seven of the eight playoff positions pretty much decided. The first round of the playoffs is tentative for April 24.
In the Western Division there's a three way battle for first place between Cinderella Matanzas, Industriales and Cienfuegos, with the latter two ½ game and 1 game back.
Fourth place seems all but wrapped up by Sancti Spiritus with last year's national champs, Pinar del Río, fading fast and though not mathematically eliminated, would need a miracle to make the playoffs
In the East, the top five teams are all clearly still in the race. Last year's national runners-up, Ciego de Avila, have edged to first place, ½ game ahead of Villa Clara and 1 game in front of Las Tunas.  Santiago de Cuba and Granma are tied for third, 3 ½ games back.
THE REMAINING SCHEDULE
In the battle for first in the West, and a probable playoff matchup with fourth place Sancti Spiritus, leader Matanzas has nine games remaining playing against Metros, Guantanamo and Camaguey at home, by far the easiest schedule of the contenders.
Industriales has six games remaining and will play three each against Pinar del Rio on the road and Eastern Division contender Las Tunas at home.
Cienfuegos, not to be overlooked, has nine games to play but the toughest schedule of the top three Western Division contenders.  First it travels to Isla de la Juventud for a three game series, the easier part, followed by three at home against battling Santiago de Cuba and closing with a series at home vs. Ciego de Avila.
Sancti Spiritus hits the road for its last nine games, starting against cellar dweller Mayabeque, and then a series against Eastern Division contenders Granma followed by another with Villa Clara.
Pinar del Rio, which only has a faint hope remaining, plays two games at home against Ciego de Avila and three on the road vs. Industriales to finish out its play.
In the East, leader Ciego de Avila plays two road games vs. Pinar del Rio, three home games vs. Las Tunas and closing with three road games vs. Cienfuegos.
Villa Clara has an edge in the home stretch with nine homes games vs. Artemisa, Holguin and Sancti Spiritus.
Las Tunas has probably the toughest schedule of all the contending teams. First they play a series at home vs. Santiago de Cuba, then travel to Ciego de Avila for three before closing in Havana against Industriales.
Santiago de Cuba plays three in Las Tunas, three in Cienfuegos and close with three at home vs. Mayabeque.
Granma, currently tied with Santiago, plays three in Holguin, three at home vs. Sancti Spiritus and closes with a series on the road against Isla de la Juventud.
INDIVIDUAL STATISTICS
The batting race appears comfortable in the hands of Jose Dariel Abreu of Cienfuegos who leads the league with a .386 average. The only player close is Daniel Castro of Las Tunas with .372.
The home run category is led by the new Cuban League record holder Alfredo Despaigne with 35, followed by Jose Dariel Abreu, who has been closing fast and now has 32.
In the RBI category, Despaigne leads with 100, followed by Abreu with 92.
In pitching, the top ERA is Vladimir Garcia of Ciego de Avila with 1.78, followed by Leondro Martinez of Granma at 2.53 and Ismael Jimenez of Sancti Spiritus 2.59.
Ismael Jimenez leads in wins with 16 followed by Vladimir Garcia and Yoelkis Cruz of Las Tunas with 13.
Danni Aguilera of Isla de la Juventud leads in saves with 23 followed by Duniel Ibarra of Cienfuegos with 21.
Yadier Pedroso (Artemisa) and Odrisamer Despaigne (Industriales) are locked in a tie for the strikeout lead with 120.
Standings of the Cuban Baseball League through April 10, 2012
TEAMS
W
L
PCT
GB
Matanzas
51
36
.586
–
Industriales
52
38
.578
0.5
Cienfuegos
50
37
.575
1.0
Sancti Spíritus
45
41
.523
5.5

Pinar del Río

43
48
.473
10.0
Isla de la Juv.
35
52
.402
16.0
Artemisa
34
53
.391
17.0
Metropolitanos
33
54
.379
18.0
Mayabeque
28
59
.322
23.0

TEAMS
W
L
PCT
GB

Ciego de A.

52
36
.591
–
Villa Clara
51
36
.586
0.5
Las Tunas
50
36
.581
1.0
Sgo de Cuba
48
39
.552
3.5
Granma
48
39
.552
3.5
Guantánamo
41
44
.482
9.5
Holguín
41
46
.471
10.5
Camagüey
41
49
.456
12.0
Standings Courtesy of Baseballdecuba.com