Cubans are Tourists in Spain and in Varadero's Hotels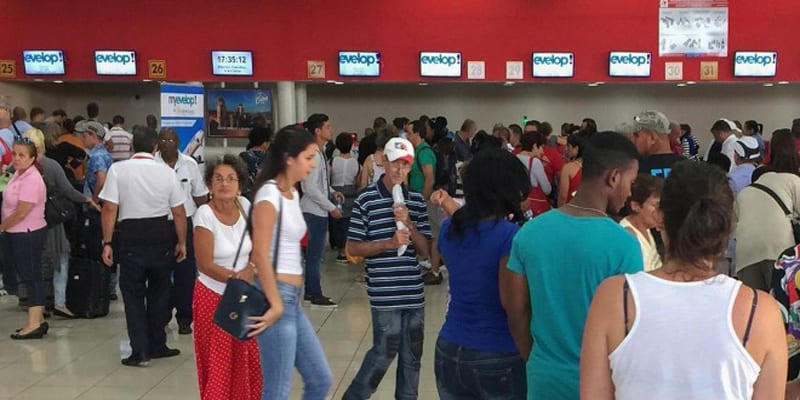 HAVANA TIMES — This summer, Spain has become the international holiday destination for Cubans who enjoy greater purchasing power. The package holiday costs about 2,500 euros and includes the Schengen visa so they can enter Europe, the plane ticket, 4 days in Madrid and 2 in Barcelona, 4 star hotels, visits to the Palacio Real, the Santiago Bernabeu Stadium and the Colonia Guell.
These offers began a few years ago with tours of several cities in Italy and was a holiday option that thousands of Cubans opted for, and "99% of them returned to the island," according to what tour organizers explained to Publico.
Within the country, local tourism has also grown considerably over the last 9 years. In 2016, almost a million Cubans have stayed at "all-inclusive" hotels, located in different resorts in Cuba, according to what can be deduced from a study by Miami's Havana Consulting Group. Cuban holiday-makers come in second, after the Canadians, who contributed with 1.2 million visitors this year.
The large influx of Cubans takes place during the summer holidays, which suits hotels really well because it's their off season, when they aren't as booked up with international tourism. For example, the Spanish hotel chain Sol Melia launched an "outlet" campaign this summer for Cuban families, offering discounts to grandparents and free accommodation for children aged under 11 years old.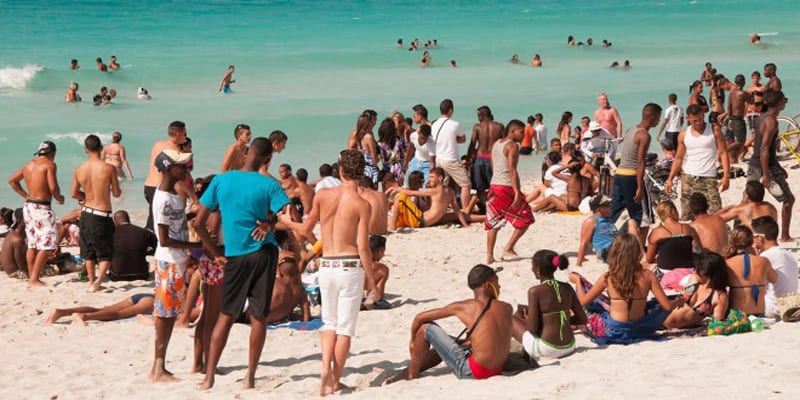 Cubans who stay at tourist hotels make up a new economic sector in the country who have greater purchasing power, who are mostly independent laborers, small business cooperative members or foreign company employees. Another important group of guests are emigres who on their visits back to the island, are used to spending some days on the beach, along with their relatives.
Prices of "all-inclusive" hotels for Cubans exceed 40 euros per night per person, which is a sum only a small part of the population can pay. Those who don't have such a budget choose to rent out private houses on the beach, a much cheaper option which people do all over the country, from the Playas del Este in Havana to the famous spa in Varadero.  It's the option that most middle-class families turn to.
For those who want to go on an even cheaper holiday, there are "popular campsites", some of which are located on the beach and others in more rural areas, always in very attractive Nature destinations. Prices per person can be as low as 0.25 euros per night, which is within the reach of even the poorest of Cubans. Cabins there only have beds and mattresses, tourists need to bring their own sheets, towels, fans and even cooking essentials. The good news is that the campsite itself provides transport so that people can come carrying all of these provisions.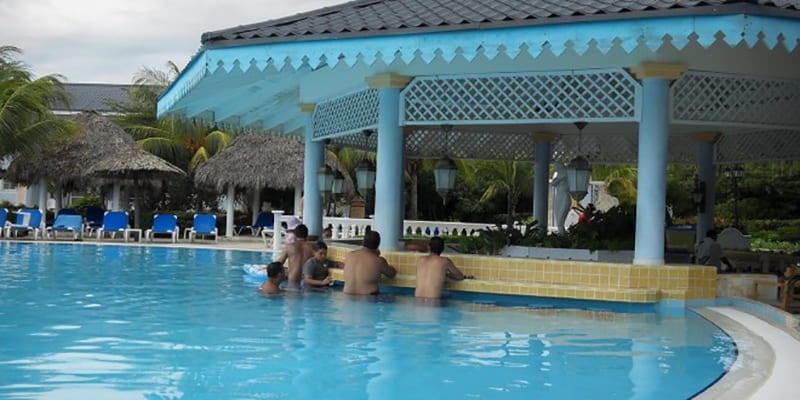 For those who don't want to leave the city, State-owned swimming pools are an option, and are very affordable but they are always crowded with people and private pools are rented out exclusively by the day. The latter are found in private homes which also offer meals, pool hire for the day plus a whole roasted pig, rice with beans, yucca and salad for 15 people costs about 100 euros.
President Raul Castro's reforms, especially opening the economy to independent labor, Cuban nationals' access to hotels and the freedom to travel abroad, have given Cuban citizens new options. Nobody would have believed that there would be people on the island able to pay to stay at 5 star hotels in Varadero a few years ago, much less that there would be thousands of people traveling across Europe like ordinary tourists.