Cuba's Industriales: Beating the Odds
By Circles Robinson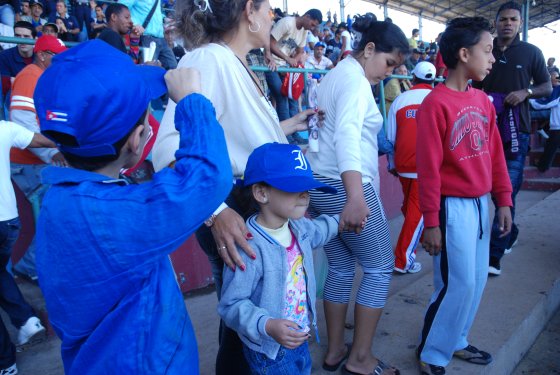 HAVANA TIMES, March 4 — Playing before an ecstatic crowd of nearly 38,000 at Havana's Latinoamericano Stadium on Thursday, Industriales broke open a 1-1 tie in the bottom of the  fourth and went on to 9-4 win over Sancti Spiritus to take a 3-1 lead in the best of 7 series.
Based on their walk during the regular season, Sancti Spiritus were not only the favorites to win their series with Industriales but considered likely to make it to the finals.
But the playoffs are the playoffs and the team that hails from the capital appears to have risen to the occasion.
Clean up hitter Alexander Mayeta went a perfect 4-for-4 with a homer and three RBIs to lead Industriales. Raiko Olivares chipped in with three hits and three RBIs.
Starter Odrisamer Despaigne was the winning pitcher going 6.2 innings allowing one run and striking out five.  Sancti Spiritus starter Angel Peña took the loss even though he only lasted two-thirds of an inning.
Down 8-1, Sancti Spiritus scored one in the eighth and two in the ninth but it was too little and too late.
Game Five will also take place at the Latinamericano Stadium, home of Industriales, on Friday.
Night Games on Thursday
Three night games on Thursday have Villa Clara (3-0) hosting Santiago de Cuba (0-3), Ciego de Avila (3-0) hosting Guantanamo (0-3) and Havana Province (3-1) hosting Cienfuegos (1-3).