Fidel Castro Meets with the President of Portugal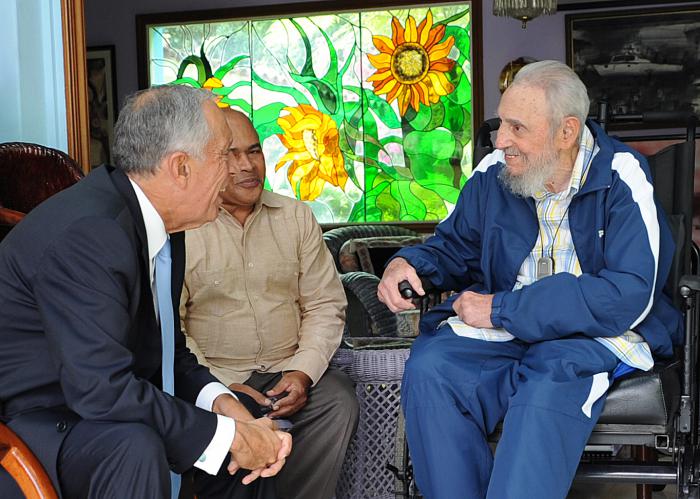 HAVANA TIMES — Former Cuban president Fidel Castro made the front page of the Cuban press today after holding a "friendly meeting" with the President of Portugal, Marcelo Rebelo de Sousa, on Wednesday at his private residence on the west side of Havana, where he usually entertains visits by international personalities since his withdrawal from power in 2006.
Among the subjects discussed were the UN vote on a resolution against the US embargo on  Cuba.  De Sousa noted that Portugal considers the embargo a "universally rejected extraterritorial practice."
The meeting was held on Wednesday afternoon, after the UN vote against the US embargo on Cuba, which for the first time Washington abstained.  It passed by a vote of 191-0.  The resolution vote is non-binding and carries no sanctions.
During the meeting, Fidel Castro stressed "the determination of the Cuban people" noting that it's important not to forget "the considerable human and economic damage caused by the blockade."
Rebelo de Sousa's official visit is the first by a Portuguese president to Cuba. He also met with Cuban President Raul Castro at the Palace of the Revolution in Havana.
Thursday ends his official agenda with a lecture at the Aula Magna of the University of Havana on Portugal's relations with Latin America.