Fidel Castro's Birthday Party in Pictures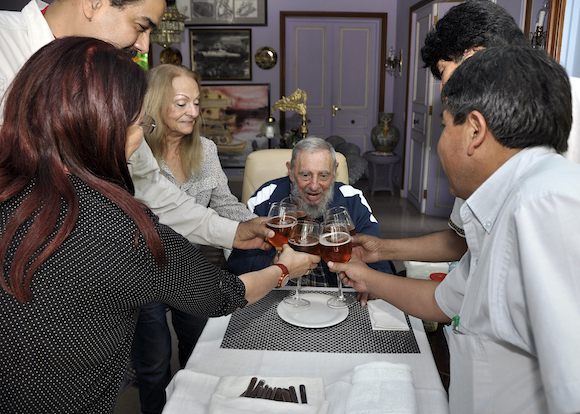 HAVANA TIMES — Fidel Castro celebrated his 89th birthday on Thursday with his guests that included presidents Evo Morales and Nicolas Maduro. The government's Estudios Revolución was on hand to capture the gathering.
While the international press swarmed to Havana for the flag raising ceremony at the US embassy, scheduled for 10:00 a.m. on Friday, the main news item in the Cuban press is the good wishes to Fidel on his birthday.