Filmmaker Giusseppe Tornatore in Cuba
Irina Echarry, Photos: Caridad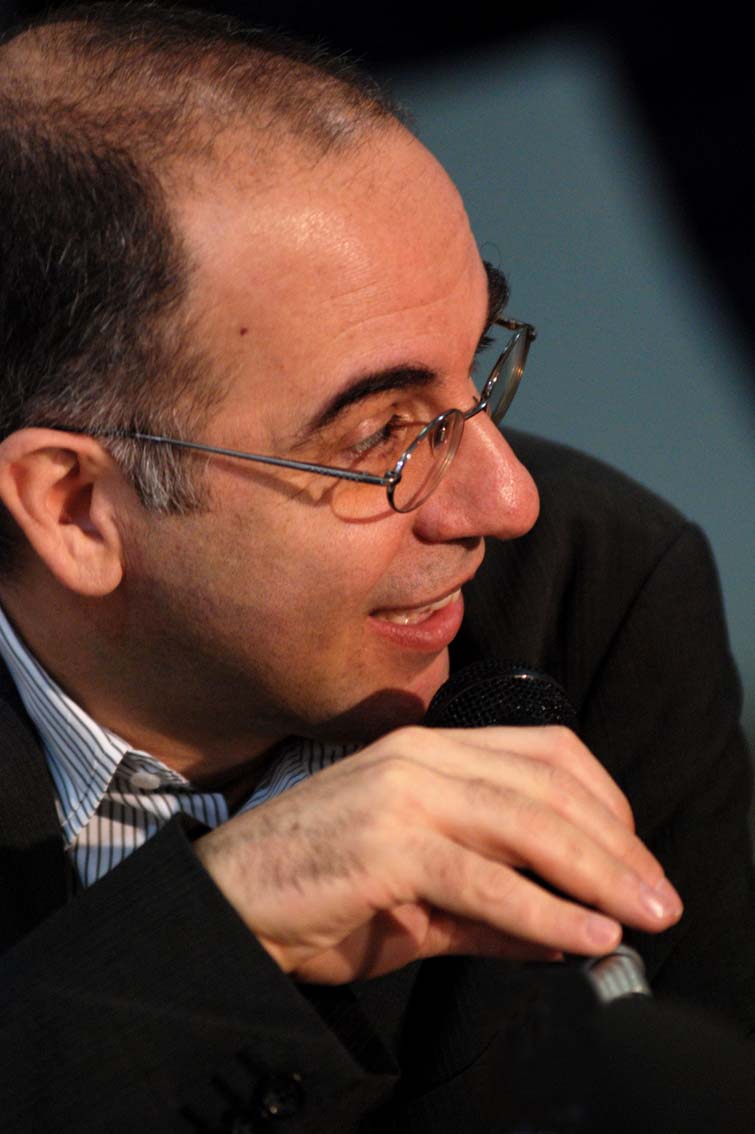 HAVANA TIMES, Jan. 8 – Running from January 8-14, Cubans will be able to enjoy a film series dedicated to Giuseppe Tornatore, the Italian director who deepens human sensitivity with each movie he gives us.
His works featured will span from "Malena" (a film that recreates the story of an adolescent who discovers love), to "Cinema Paradiso" (an emblematic movie of world cinema), to "Baaria," his latest production, a comedy full of irony that he narrates in an epic manner concerning the political vicissitudes in Italy of the 20th century.
Tornatore has come to in Havana for the presentation of a few of his films.  In a press conference Friday he said his work had prevented him from coming to Cuba until now.
Nonetheless, this country sparked a great deal of curiosity in him and he said he feels completely privileged to be here.
Regarding his film "Baaria" -a Golden Globe nominee- he said he felt very happy to present it in Cuba.
The film is about "the sense of ownership of a community…about all the deep emotions one links to the place they were born."  In his case, the story takes places in Sicily, and the bond is in no way different from what Cubans feel regarding their archipelago.
Self-critically, Tornatore admitted that he doesn't know much about Cuban cinema, because the market doesn't facilitate a connection between his country and the island; nonetheless, he felt sure that the Cuba's film industry captures the nation's culture very deeply.
The Riviera Cinema (located at Calle 23 between G and H Streets.) will open its doors to offer us the following programming:
January 8 (Friday) – 8:30 pm. Premiere of the film Baaria. Presented by its director, Giuseppe Tornatore
January 9 (Saturday) – 6:00 pm. Malena – 9:00 pm. La desconocida (La Sconosciuta).  Presented by its director
January 10 (Sunday) – 6:00 pm. El hombre de las estrellas (L'uomo delle stelle) – 9:00 pm. Pura formalidad (Una pura formalitá) Presented by its director
January 11 (Monday) – 6:00 pm. El profesor (Il camorrista) – 9:00 pm. La leyenda del pianista en el oceano (La leggenda del pianista sull'oceano
January 12 (Tuesday) – 6:00 pm. Estan todos bien (Stanno tutti bene) – 9:00 pm. Cinema paradiso (Nuevo cinema paradiso)
January 13 (Wednesday) – 6:00 pm. La pantalla de tres puntas (Lo schermo a tre punte) –  9:00 pm. Baaria
January 14 (Thursday) – 6:00 pm. Baaria – 9:00 pm. La desconocida (La Sconosciuta)