Five Days for the Cuban 5 in Washington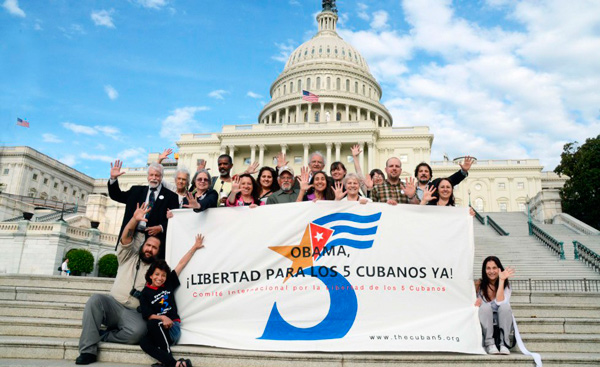 HAVANA TIMES — Public figures from around the globe continue to show interest in supporting the cause of the Cuban Five, and a new campaign the week of June 4-11 on their behalf is being launched by the International Committee seeking the release of the remaining three from prison.
The Committee emphasizes that numerous US jurists believe the Cubans should be decorated for their anti-terrorist work instead of being held in prison with long sentences.
One of them, Gerardo Hernandez has a double life sentence plus 15 additional years for crimes they believe were never proven.
For more information visit the page of the International Committee for the Freedom of the Cuban Five.