Havana Two-up in Cuba's Playoffs
by Circles Robinson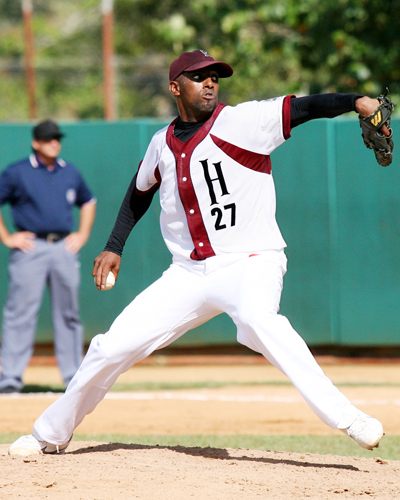 HAVANA TIMES, June 1 — Havana Province won its second one-run game over Villa Clara 5-4 on Sunday afternoon to take a 2-0 lead in the Cuba's Baseball Championship best-of-seven series.
Once again Rafael Orta had what proved to be the game winning hit, this time a solo homer in the bottom of the eight inning off Villa Clara's top reliever Yolexis Ulacia. Orta had a perfect three-for-three game, and scored twice.
Havana's Miguel A. Gonzalez got off to a rocky start allowing two hits combined with an error to give Villa Clara a brief 1-0 lead in the first inning.
Havana rebounded with four hits in the bottom of the first to tie the game and went ahead 2-1 in the third, knocking out VC starter Alain Sanchez. Gonzalez settled down to go eight strong innings of four-hit, two-run baseball striking out six without allowing a walk, leaving with a 5-2 lead.
However a poor relief outing by Miguel Lahera almost cost him the game. Lahera, allowed a hit to Yuniet Flores, a triple by Andy Zamora and an RBI single by Ariel Borrero to put the game 5-4 with none out.
Manager Lombillo called on Jonder Martinez to put out the fire and save the win. Martinez, usually a starter, got rookie Ramon Lunar —who homered in game one— to fly to right. Ariel Pestano rolled to first and Yulexis La Rosa grounded to second to end the rally and the game.
Borrero had a perfect game for Villa Clara going four-for-four with three RBIs. The series now shifts to Villa Clara for games 3,4,5 starting on Tuesday at 8:00 p.m. If needed games 6 and 7 will be played next weekend at Havana's San Jose de las Lajas Stadium.
For more on the Cuban baseball playoffs see Peter C. Bjarkman's playoff diary at: http://havanatimes.org/?p=9284