Havana Weather for April 25 – May 1
Rains this coming weekend
By Yanet Díaz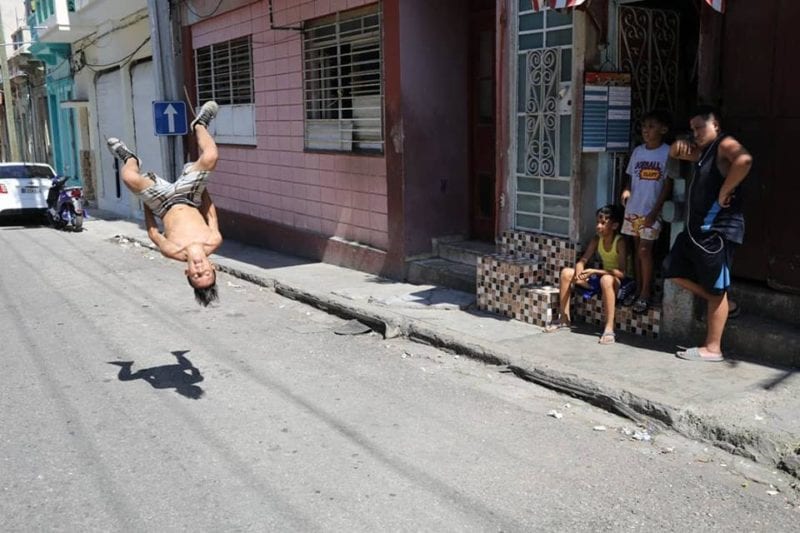 HAVANA TIMES – Warm days are expected with cloudiness in the afternoons and some rains on the weekend. The winds will be from the east, but very weak, which will increase the feeling of heat in the capital.
We will have high temperatures between 30 and 32° C (86 and 90 F), while the lows will be between 20 and 22° C (68 and 72 F). The sea surface temperature will be 26° C (79 F).
Meteorological conditions:
A high pressure system located over the Florida Peninsula is exerting its influence on Cuba and its adjacent seas, maintaining little cloudiness and good weather conditions in Havana. Towards the weekend a cold front will approach the northwestern coast, which will cause some rains, becoming stationary and dissipating without causing a descent in the temperatures.
Weekly Forecast, valid from Wednesday, April 24
Thursday, April 25, max 31° C (88 F) min 20° C (68 F)
Partly cloudy

Friday, April 26, max 32° C (90 F) min 21° C (70 F)
Scattered showers

Saturday, April 27, max 30° C (86 F) min 21° C (70 F)
Showers

Sunday, April 28, max 31° C (88 F) min 2 ° C (72 F)
Showers

Monday, April 29, max 31° C (88 F) min 22° C (72 F)
Showers
Tuesday April 30, max 31° C (88 F) min 22° C (72 F)
Partly cloudy
Wednesday, May 1, max 32° C (90 F) min 22° C (72 F)
Partly cloudy