Havana Weather for February 16-22
Warm days with some rains
By Yanet Díaz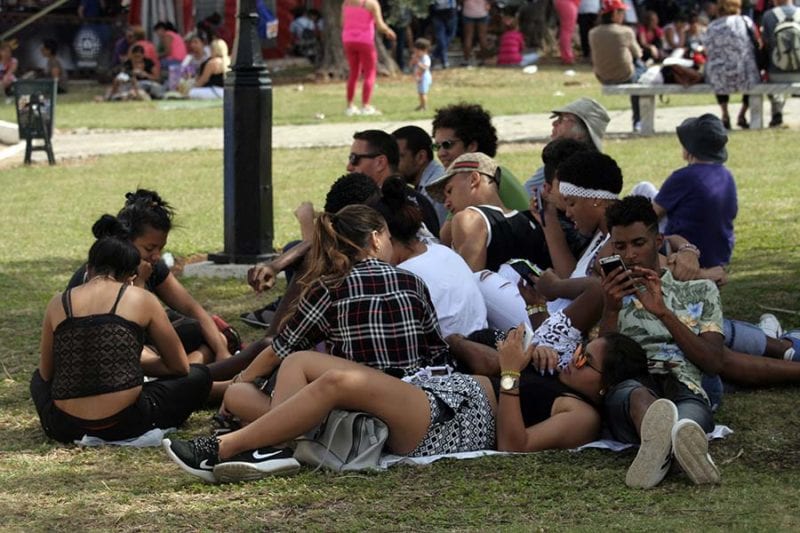 HAVANA TIMES – The days will be cloudy with a chance of rain and isolated thunderstorms during the first half of the 7-day forecast. The winds will be from the north, and will turn from east to southeast from Friday, with speeds between 10 and 30 km/h. The humidity will remain high during the next few days.
The maximum temperatures will range between 26 and 29° C (79 and 84 F), while the lows will be between 19 and 20° C (66 and 68 F). The sea surface temperature will be 26° C (79 F).
Relevant meteorological conditions:
A cold front and associated prefrontal trough will be approaching western Cuba this Thursday, imposing winds from the north and northwest, which can become intense. This system will cause some rains and storms, which may be more likely in areas of the north coast. At the passage of this system will reestablish the influence of the anticyclonic ridge, with winds from the southeast to the east.
Weekly forecast, valid from Wednesday, February 15
Thursday Feb 16, max 26° C (79 F) min 20° C (68 F)
Showers
Friday Feb 17, max 27° C (81 F) min 19° C (66 F)
Some Showers
Saturday Feb 18, max 28° C (82 F) min 19° C (66 F)
Partly cloudy
Sunday Feb 19, max 29° C (84 F) min 20° C (68 F)
Isolated showers
Monday Feb 20, max 29° C (84 F) min 20° C (68 F)
Partly cloudy
Tuesday Feb 21, max 29° C (84 F) min 20° C (68 F)
Partly cloudy
Wednesday Feb 22, max 29° C (84 F) min 20° C (68 F)
Partly cloudy