Industriales-Havana Province Open Series
By Circles Robinson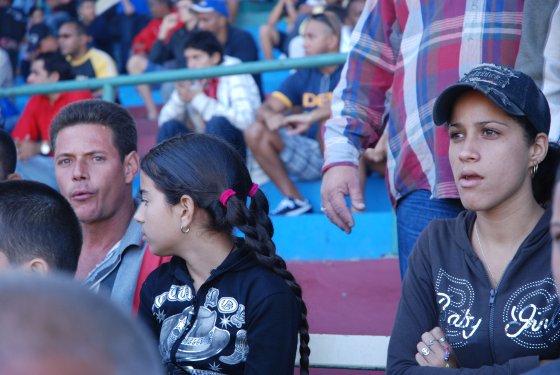 HAVANA TIMES, March 10 — Industriales and Havana Province square off in the Cuban Baseball League Western Division finals on Wednesday for game one a best-of-seven series.
The clear favorites are Havana Province, the defending league champions that boast by far the best pitching staff in Cuban baseball and one of the best in league history.
Havana plays out of their stadium in San Jose de las Lajas, home for the first two series contests.
Meanwhile, Industriales, which hails from the capital city, is seeking to return to the top when it won the league championship in 2006, the last of its league best 11 titles.
Southpaw Yulieski Gonzalez is the starting pitcher announced by Havana Province manager Esteban Lombillo, whose team got off to a poor start this season but came around in the second half of the 90-game regular play.
Right-hander Odrisamer Despaigne was announced as the Industriales starter by skipper German Mesa.
The following is Cuba baseball expert Peter C. Bjarkman's comments on the cross-capital series:
Industriales versus Havana Province
by Peter C. Bjarkman

In San José it is pitching, pitching, pitching, and then more pitching.  Lombillo's team definitely has it all when it comes to the game's most important department.  And one of the sport's oldest and most oft-proven dictums is that pitching alone wins these short playoff series. That was the story for a Habana team boasting little offense last year, and it will be the same story for the Cowboys despite even less offensive punch this time around.
Industriales will probably have its brief moments of heavy hitting, especially in the games played at Latin American Stadium.  But the top four starters for Havana—Yulieski González (11-7, league's second-best 2.22 ERA), Jonder Martínez (8-4, third-best 2.48 ERA), Miguel Alfredo González (6-6, but a 2.98 ERA) and Yadier Pedroso (league ERA champ one year ago)—are all proven national team stalwarts and probably the best four-man rotation in a half-century of National Series history.
Pedroso and Martínez both work effectively out of the bullpen as long relievers whenever needed. Miguel Lahera (11 saves) and José Angel Garcia (33 relief appearances this year, with 10 saves) are the league's best tandem of solid late-inning closers.  No manager on the island has ever boasted a deeper collection of effective arms than the one Esteban Lombillo directs.  And that is by far the most effective weapon for any manager at this time of year.
Havana Times will bring our readers a game by game report on the Havana Province-Industriales series as well as the Ciego de Avila-Villa Clara Eastern Division finals that starts on Thursday.