Is a Coup Taking Place Today in Venezuela?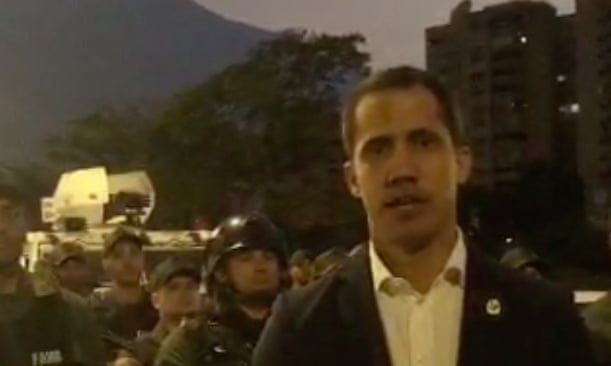 HAVANA TIMES – Venezuela's self-declared interim leader Juan Guaido says the "final phase" of a plan to oust President Nicolas Maduro has begun, reported dpa news.
Guaido made the announcement on Tuesday alongside opposition leader Leopoldo Lopez and members of the armed forces in a video posted on Twitter.
"The people of Venezuela have initiated the end of the usurpation,"
he said in a subsequent Twitter post. "At this moment I am meeting with the main military units of our armed forces, beginning the final phase of Operation Freedom."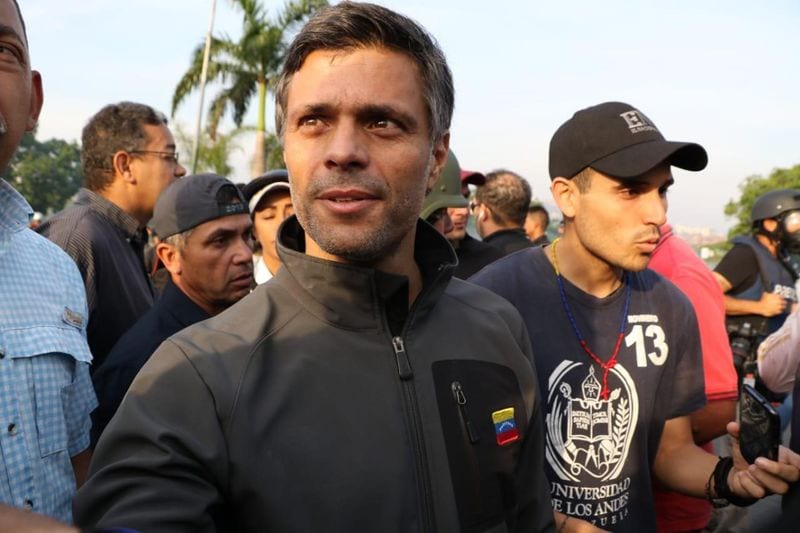 Lopez, who has been under house arrest since July 2017, said in a Twitter post that he had been rescued by the military and called on all Venezuelans to take to the streets in peaceful protests.
Guaido claimed to be at the La Carlota airbase in Caracas and called on his supporters to gather there. Video footage showed civilians, soldiers and politicians on the streets.
The Venezuelan government released a statement saying it was putting down a "coup d'etat."
"We are currently confronting and deactivating a small group of traitorous military personnel who [are conducting] a coup d'etat against the constitution and the peace of the republic," it said, adding that the "murderous ultra-right" were behind the rebellion.