Japan Defeats Cuba 3-1 in WBC Tune-up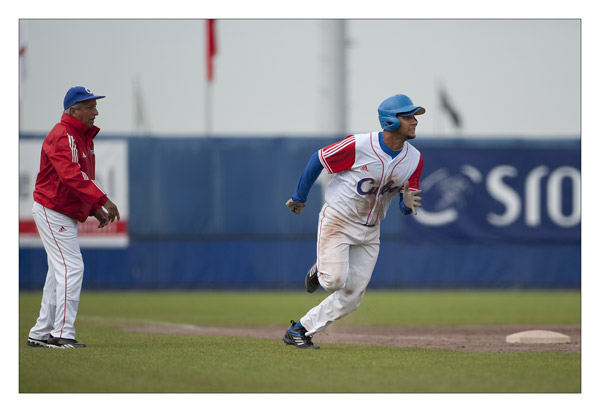 HAVANA TIMES — A team of top level Japanese professional players won their second and final exhibition game over the Cuban national team on Sunday in another pitching duel. Japan had taken the first game on Friday 2-0.
The game was 0-0 going into the eighth inning when Japan broke the ice on a triple by pinch hitter Dohbayashi off reliever Ismel Jimenez and a sacrifice fly by Sakamoto with Vladimir Garcia throwing for Cuba.
A second run came on a triple by Itoi against Yoanni Yera, Cuba's fourth pitcher of the inning, and a wild pitch by Odrisamer Despaigne the fifth.
In the bottom of the eighth Cuba managed its first run against Japan's top level pitchers in 38 innings over three years when Yulieski Gourriel belted a solo homer with two outs off Hideaki Wakui.
The Japanese came back to score a run in the ninth on a double by Okada leading off the inning vs. Odrisamer. He later scored on an infield grounder against the inning's third reliever Dalier Hinojosa.
In the bottom of the ninth Jose Dariel Abreu managed a one out double to put the tying run at the plate, but pinch hitters Ariel Pestano and Yurisbel Gracial both struck out against Yamaguchi.
The two rivals will meet in first round play of World Baseball Classic III in March 2013 in Japan.
Before their two games in Japan the Cubans won two of three games with a team of top level Taiwanese professionals in Taipei.