New Cuban Musical Productions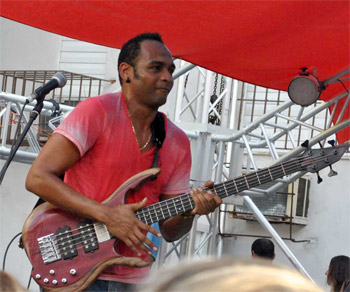 HAVANA TIMES — Entertainment producer Enrique Carballea recently announced a new series of audio and video recordings that will be released this year.
Among them, he pointed out the issuing of one under the EGREM label by popular singer Descemer Bueno. The record's 10 new songs are done together with a new singer, Luna Manzanares. The recording could also come out as a video DVD.
Carballea also highlighted the production by Bis Music of a record with newly discovered unreleased recordings by the late Cuban jazz musician Emiliano Salvador and a DVD recording by ARTEX on the career of drummer Enrique Pla, formerly with the Irakere group.
The producer also highlighted a video titled "La cuerda," with prestigious trumpeters and saxophonists from the island, including German Velazco, Alexander Abreu, Maikel Gonzalez and Alfred Thompson.