Nicaraguan Political Prisoners Suffered a New Year's Beating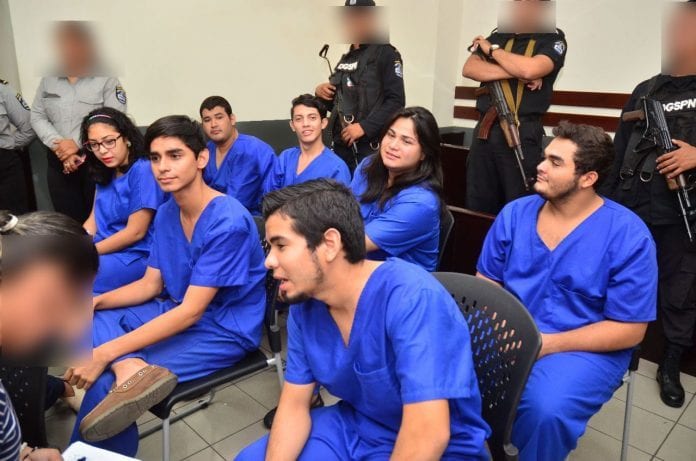 A Public denunciation
They were beaten and tortured psychologically for singing the National Anthem at midnight on December 31, 2018
By Felix Maradiaga (Confidencial)
HAVANA TIMES – On December 31, 2018, while part of Nicaragua celebrated the end of the year, political prisoners from the "La Modelo" prison, in Tipitapa, were beaten and tortured physically and psychologically.
The situation was so terrifying that—according to testimony of parents who managed to talk to several of the boys—many of the political prisoners are in a state of shock and depression. Others are very hurt or in punishment cells, and there is even talk of a young man with a broken hand.
It happened at 11:30 pm, when a group of students imprisoned in galleries 16-1 and 16-2, began to sing "I will miss you" (a song by the band 'Tercer Cielo') and then the National Anthem, in an attempt to honor the young people murdered by the regime of Daniel Ortega and Rosario Murillo, since the April 2018 protests.
The response of the warden of last name Palacios and the first prison guard Bladimir Chavez Chavez, was brutal and unexpected. To silence the boys, who simply did a small act in honor of the killed, more than 40 policemen came in with AK-47, pepper gas and dogs.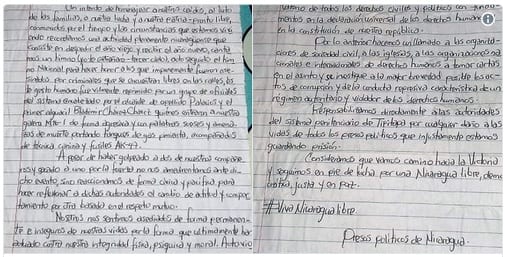 Despite the fact that the boys stopped singing, the guards of the penitentiary system threatened to shoot them and even handcuffed and beat several of them. One of the most anguishing parts of the psychological torture was when the guards simulated burning alive the political prisoners in one of the cells.
The harassment with dogs, with pepper gas and with physical and verbal violence continued until after 3:00 am, when the guards took some of the boys to punishment cells.
This testimony was confirmed by several parents who had access to some of the political prisoners who asked them to make this denunciation. At the same time, we made a transcript of one of the letters with the denunciation, which the political prisoners were able to send.
We are sending this complaint to all national and international human rights organizations, as well as to the international community. However, the most important denunciation is the one that can reach the conscience of every Nicaraguan. The martyrdom of our political prisoners, as well as the courage they have shown, should inspire us to remain firm in the determination to get rid of the dictatorship.
The case of Levis Rugama
Before ending, we want to recall that the UNAN Managua student, Levis Rugama, continues in a maximum security cell since December 7th. His only crime was to sing the national anthem. His friends who have been able to see him during the brief minutes of sunshine that the guards have allowed him to have, are very worried about him. They have seen him greatly weakened physically due to the relentless sessions of psychological torture. They don't let him sleep at all, and the air is very limited in that dark cell with blistering heat.