OAS Permanent Council Meets to Discuss Nicaragua Report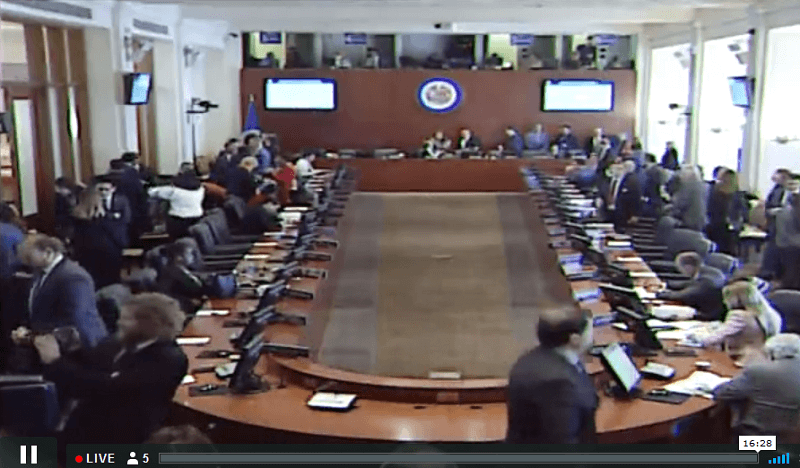 HAVANA TIMES – The Permanent Council of the Organization of American States (OAS) meets on Monday morning at 11:00 ET to discuss a new High-Level Commission report on Nicaragua.
The report denounces the rupture of the Constitutional Order by the regime headed by Daniel Ortega and his wife Rosario Murillo.
The High Level Commission is made up of diplomats from Canada, Argentina, Jamaica, Paraguay and the United States, empowered by the OAS General Assembly to investigate the situation in Nicaragua and make proposals for a resolution.
The Session can be streamed live at this link.
It is not uncommon that the sessions start between 15 and 30 minutes late.