Putin Gives Venezuela's Maduro some Breathing Room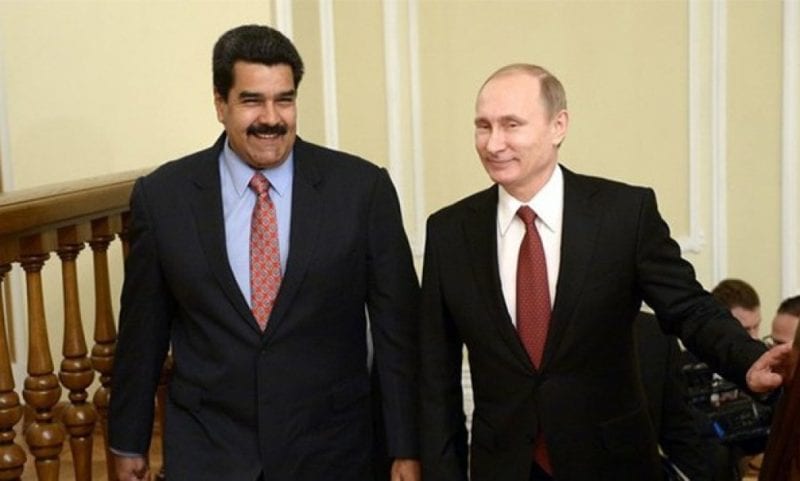 HAVANA TIMES – Russia said it is open to a restructuring of the Venezuelan debt with Moscow shortly before a meeting between Russian President Vladimir Putin and his Venezuelan counterpart Nicolas Maduro in Moscow, reports dpa news on Wednesday.
The issue will be discussed today by the two leaders, said Putin's spokesman Dmitri Peskov, quoted by state media. Maduro arrived in Russia on Tuesday.
In June 2012, Russia granted Venezuela a US $4 billion loan to finance supplies of Russian industrial products, but two years later the difficult situation in the Latin American country forced it to request an extension of the loan. The extension for payment of the last installment of the credit was ratified in September 2016, according to the newspaper "El Universal". The Russian Chamber of Accounts reported last June that Venezuela had failed to repay its debt to Moscow, which in September 2016 was about $ 2.84 billion.
Venezuela has been affected in recent years by the fall in the price of oil, which struck hard an economy highly dependent on revenues from the sale of crude oil.
Despite this, Russia has wanted to preserve its economic interests in the South American country due to the close cooperation between the country's largest oil company, the state-owned oil company Rosneft, and the Venezuelan Petroleos de Venezuela (PDVSA).
Rosneft chief executive Igor Sechin said in September that Rosneft is helping to extract 9 million tons of crude oil per year in Venezuela. "No one will be able to make us go," Sechin said in remarks echoed by the TASS news agency.
The United States has imposed sanctions against Rosneft for the role of Russia in the Ukrainian crisis and also against Maduro himself, which it accuses of violating human rights and undermining the guarantees of Venezuelan democracy.
After Rusia, Maduro is expected to meet with his Belarusian counterpart Alexander Lukashenko on Thursday.