Raul Castro Warns Cuban Intellectuals of a "Global Wave of Colonization"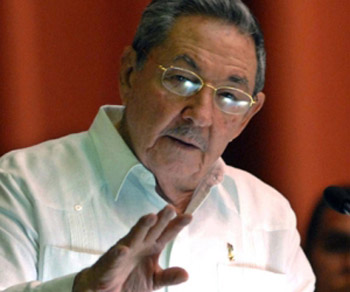 HAVANA TIMES – Cuban President Raul Castro warned writers and artists of the island that Cuba is "threatened" by a "global wave of colonization" and "subversive projects" in the realm of culture, reported dpa.
"Today we are doubly threatened in the field of culture: by subversive projects that aim to divide us with a global wave of colonization," the Cuban general/president told the National Writers and Artists Association of Cuba (UNEAC) in a written message.
Despite the wake-up call, Raul Castro said he trusted that "Uneac will continue facing these complex challenges with courage, intelligence and revolutionary commitment."
On this 55th anniversary of the association, Castro praised the continuous "spirit of unity of the artistic vanguard, joined to the 'trenches of ideas' of Jose Marti."
Some Cuban government sectors are wary of the new geopolitical context that exists between Havana and Washington.
After the historic restoration of diplomatic relations, the island has become a favorite destination for artists who want to experience firsthand the "thaw" after decades of confrontation.
Since then, parts of several US based movies have been filmed in Cuba including like "Fast and Furious 8" and the latest "Transformers".  Last March, The Rolling Stones gave a free concert before tens of thousands of people. Artists including Rihanna, Katy Perry and Madonna have walked also the streets of Havana.
Last May, the French fashion house Chanel held a historic private parade down Havana's Prado Promenade to present for the first time in Latin America its "Cruise Collection" by couturier Karl Lagerfeld.