Reenactment of Fidel Reaching Havana
HAVANA TIMES, Jan. 9 — Fifty years ago Thursday, Fidel Castro led a victorious liberty caravan into the Cuban capital, a week after the US-backed dictator, Batista, fled the country and the Rebel Army marched into Santiago de Cuba.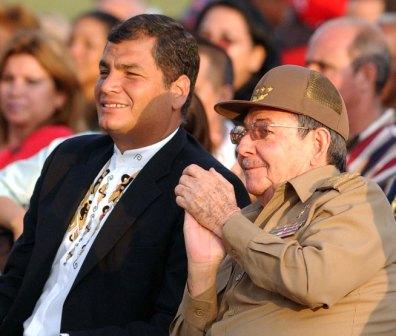 Cuban President Raul Castro and his guest President Rafael Correa of Ecuador headed up the receiving party for the caravan reenactment that traveled from Santiago to Havana.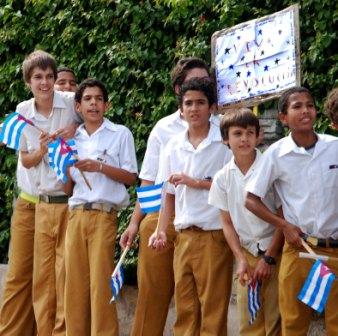 Hopes of seeing Fidel in public again were greatly diminished in the last week, first by his non-appearance at the January 1st, 50th anniversary commemoration in Santiago, and now with his not being present to receive the liberty caravan.
The Cuban leader underwent abdominal surgery at the end of July 2006 and has not made a live public or television appearance since, although he often writes columns on historical or current events for the local media and has occasionally met in private with several foreign leaders.
In addressing the masses back on January 8, 1959 Fidel Castro stated what proved to be reading what was to come: "I believe this is a decisive moment in our history: the tyranny has been toppled. The joy is immense. Nonetheless, there is still much to do. Let's not deceive ourselves into thinking that it's going to be easy from here on; perhaps it's going to be harder."
Back to the present, President Correa called the Cuban Revolution exemplary for having been capable of "winning true national independence, liberty, sovereignty and self determination."