Soaps, Toothpaste Off Cuba Ration Cards
By Circles Robinson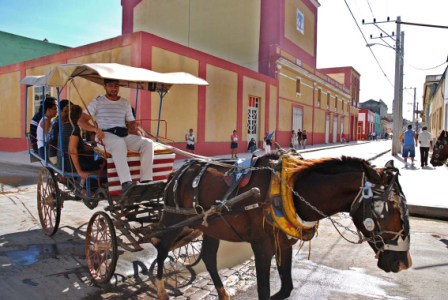 HAVANA TIMES, December 29 — Cubans who don't receive remittances from abroad, tips, bonuses or black market dollars were dealt another blow to their family budgets as the government announced that soap, detergent and toothpaste would be removed from the rationed items starting the first of the New Year.
AP reported on Wednesday afternoon that the latest edition of the Official Gazette of Cuba, where decrees and laws are published, states that "personal cleanliness products" would go off the list of low-priced products available to the population.
Other products deleted from the ration cards in recent times were potatoes, peas (often eaten as a bean substitute) salt and cigarettes.
Facing a huge budget deficit, the government is moving to gradually eliminate the ration cards to lessen the burden of subsidized products made available to the entire population. There is talk of some kind of welfare safety net for the poor but that has yet to be detailed.
While most Cubans complain that the rationed items only last for a week or two, from many working class families they are significant.  This, because their buying power in the regular Cuban pesos they earn for their salaries doesn't allow them to purchase the basic products they need only available in the pricey hard currency "dollar" stores.
The average Cuban earns the equivalent of US $20 a month. Many pensioners receive just over $10.
Sugar, rice, bread, eggs, beans and some meats remain on the ration cards to which all Cubans are entitled, including those with higher incomes.
In another major cost-cutting measure by the end of March, 2011, more than half a million workers, around 10% of the entire work force, will be laid off by the nation´s major employer: the government.