Tragic Death of Cuban Pitcher Jose Fernandez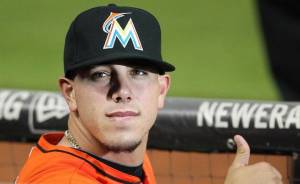 HAVANA TIMES – Jose Fernandez, the star pitcher for the Miami Marlins, died today in a boating accident in Miami Beach, confirmed his team.
"The organization of the Miami Marlins is devastated by the tragic loss of Jose Fernandez. Our thoughts and prayers are with his family at this difficult time," said the franchise in a statement posted on Twitter.
The Miami Marlins announced that today's scheduled game with the Atlanta Braves was canceled.
According to initial reports available, the Cuban pitcher was one of three people who died today in a boating accident off the coast of Miami Beach. It is unknown whether there were more victims and what might have been the causes of the accident.
Fernandez, 24, came to the United States when he was 14, after several attempts to escape from Cuba. He was selected by the Marlins in the first round of Draft of 2011 and debuted with the team in April 2013, where he quickly became one of its stars.