Tropical Depression Approaches Cuba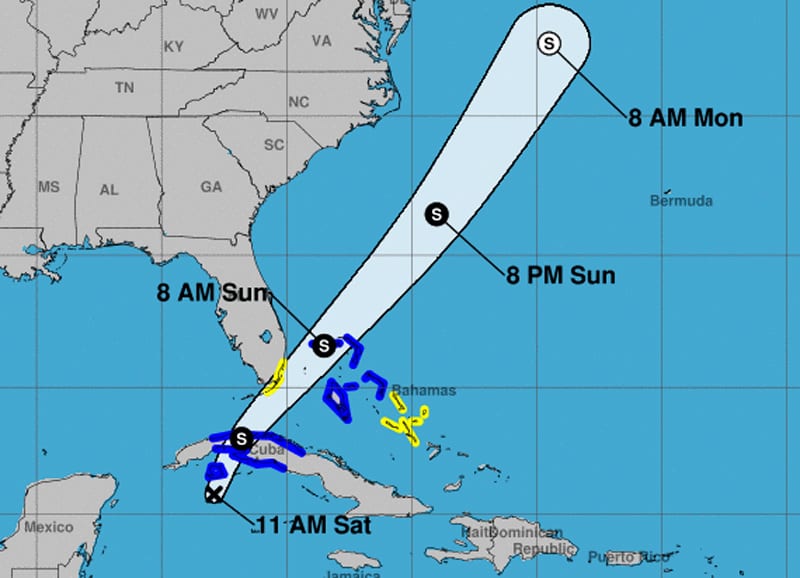 HAVANA TIMES – The center of a Tropical Depression with 55 km/h winds is swiftly approaching western Cuba.  It is expected to pass over very near the Isle of Youth in the early afternoon and move through the mainland in the late afternoon and evening.
While the winds have yet to reach tropical storm strength Cuba's poor housing infrastructure, including deteriorated buildings in the capital, are very vulnerable to both wind and rain.
At 11 AM Cuba time (EDT), the center of the Depression was located by the National Hurricane Center at 55 miles (90 kilometers) south of the Isle of Youth and 170 miles (270 kilometers) south of Havana.
The system is currently moving on a north-northeast track at 22 mph (35 km/h).
The tropical Depression, still predicted to become a tropical storm by this evening, is expected to drop between 4 and 8 inches of rain over parts of western and central Cuba, as well as the northern Bahamas and the Cayman Islands, warns the NHC.