US Imposes Sanctions on Venezuela's State-run Gold Mining Co.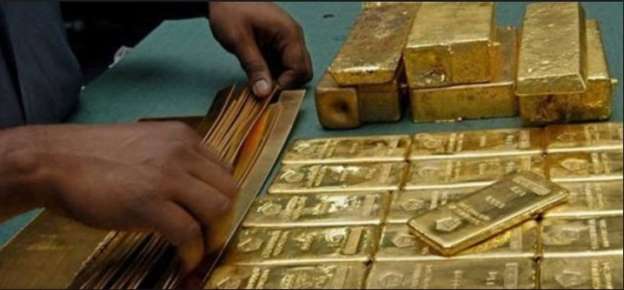 HAVANA TIMES – The US Treasury Department imposed sanctions against Venezuela's state-run gold mining company, known as Minerven, the latest move by Washington to cut off the Venezuelan government's finances, reports dpa on Tuesday.
According to the US government, mining and gold sales are a vital means of financial support for the government of President Nicolas Maduro. Minerven president Adrian Antonio Perdomo Mata was also hit by sanctions.
The United States is actively working to boost Juan Guaido, who declared himself interim president of Venezuela this year, and has imposed sanctions against a number of individuals, including Maduro and his inner circle, as well as the state-run oil company PDVSA.
"We will aggressively pursue those involved with Maduro's reckless illicit gold trade which is contributing to this financial, humanitarian, and environmental crisis," Treasury Secretary Steven Mnuchin said in a statement on Tuesday.
Venezuela is currently experiencing extreme blackouts as the electricity network falters. The opposition attributes the power cut to corruption and mismanagement, while Maduro blames it on US sabotage, an allegation Washington has denied.
The electricity woes come in addition to food, medicine and water shortages.
Among the key countries backing Maduro are Cuba, Iran, Turkey, Russia and China and they may all be impacted by the latest round of sanctions.