US Midterm Elections, Highlights for Democrats and Republicans
HAVANA TIMES – Here are some of the most talked about results in yesterday's midterm elections in the United States, from Democracy Now.
Democrats Take the House of Representatives as
GOP

Gains in Senate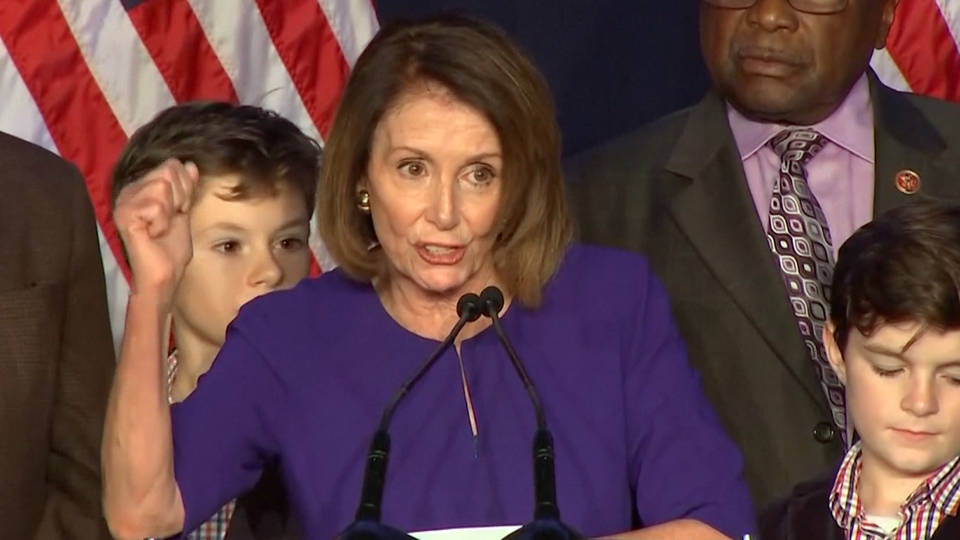 Democrats have seized control of the House of Representatives, while the Republican Party expanded its grip on the Senate in Tuesday's midterm elections. With some 20 House races yet to be called, Democrats have clinched a House majority for the first time in eight years, picking up more than the 23 seats they needed to retake the House. Democratic Leader Nancy Pelosi, who's poised to reclaim her gavel as speaker of the House—barring a leadership challenge by Democrats—celebrated Tuesday's outcome.
Rep. Nancy Pelosi: "Today is more than about Democrats and Republicans. It's about restoring the Constitution's checks and balances to the Trump administration. It's about stopping the GOP and Mitch McConnell's assaults on Medicare, Medicaid, the Affordable Care Act and the healthcare of 130 million Americans living with pre-existing medical conditions. Let's hear it more for pre-existing medical conditions."
Democrat Stacey Abrams Refuses to Concede Georgia Governor's Race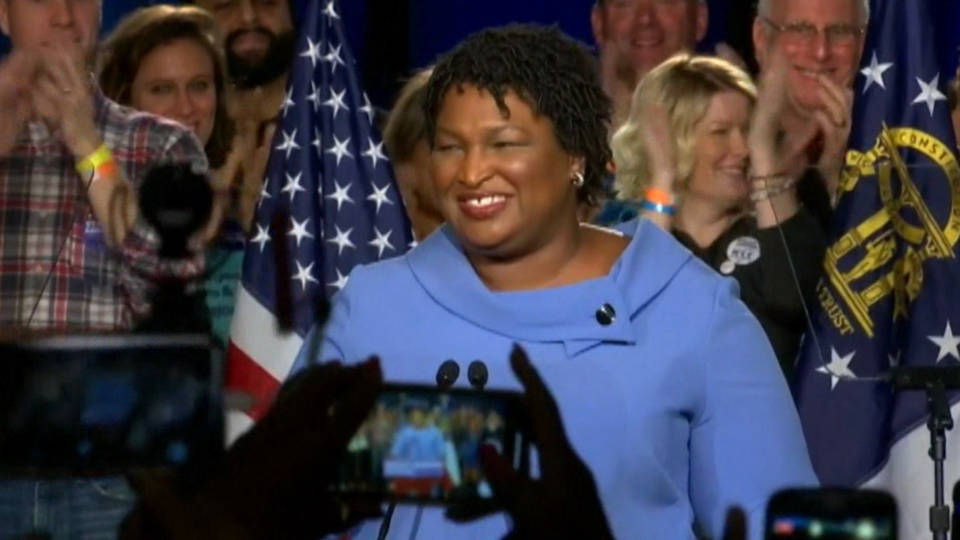 One of the nation's most closely watched races of the year remains too close to call. Georgia Secretary of State Brian Kemp is holding a slim lead over Democratic challenger Stacey Abrams, who was vying to be the first black woman governor in U.S. history. But Abrams is refusing to concede, because thousands of absentee ballots have not yet been counted. Kemp is currently at 50.5 percent; if he dips below 50, the race goes to a runoff. The Georgia race was marred by widespread allegations of voter suppression carried out by Brian Kemp, who is Georgia's secretary of state.
Republican Ron DeSantis Defeats Andrew Gillum in Florida Governor's Race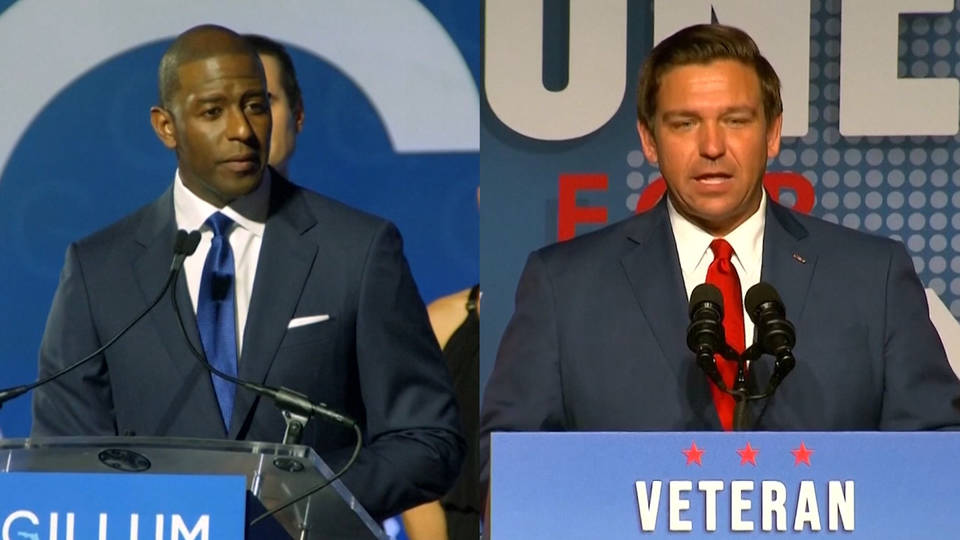 Meanwhile in Florida, Democrat Andrew Gillum has conceded to Republican Ron DeSantis after a tight race. Gillum was attempting to become Florida's first African-American governor but faced a string of racist attacks from outside groups and DeSantis, who told Floridians not to "monkey this up." In other Florida news, the Senate race between the state's sitting governor, Republican Rick Scott, and Democrat Bill Nelson remains too close to call, though Scott maintains a small lead.
Maryland GOP Gov. Larry Hogan Defeats Former NAACP Head Ben Jealous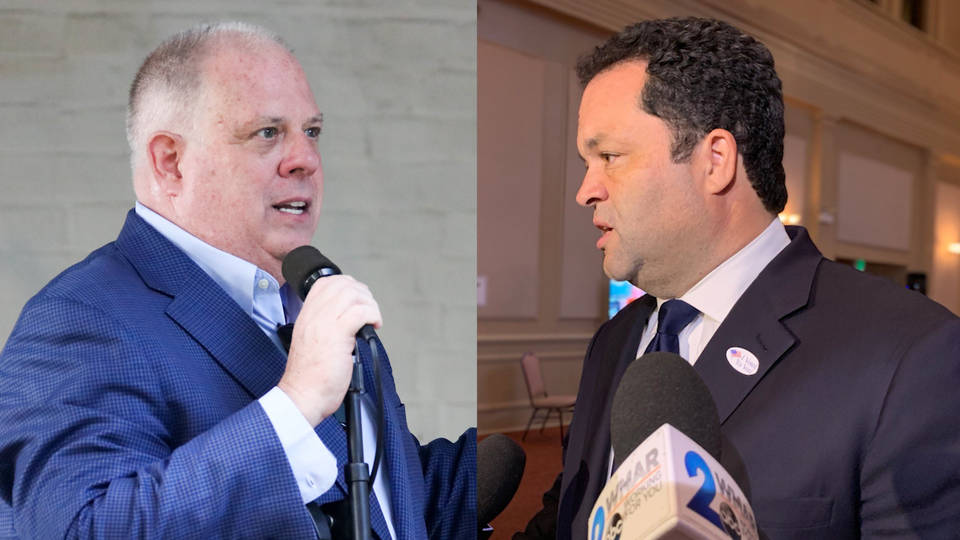 In Maryland, Republican Governor Larry Hogan was re-elected, defeating Democrat Ben Jealous, the former head of the NAACP.
Republican Sen. Ted Cruz Defeats Progressive Democratic Challenger Beto O'Rourke in Texas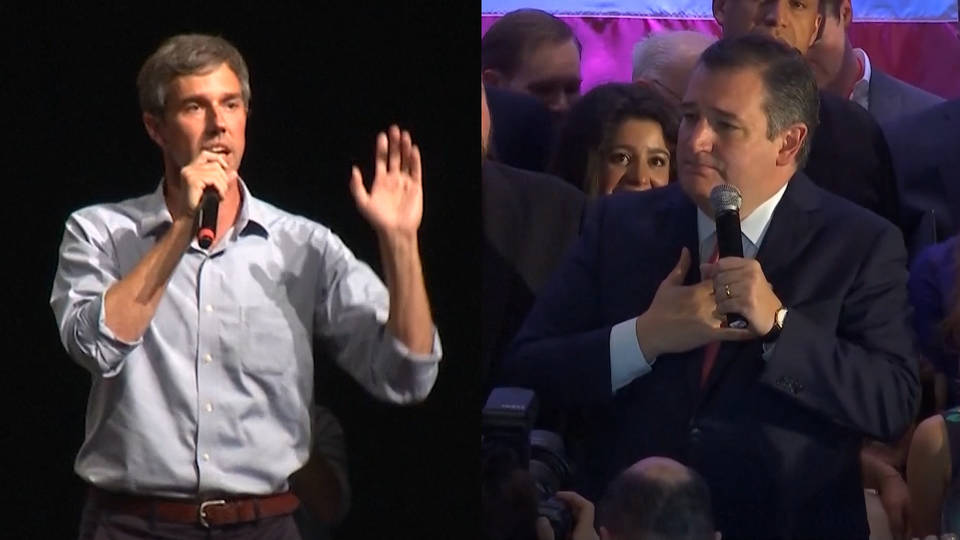 In Texas, Republican Senator Ted Cruz beat out his Democratic challenger Beto O'Rourke, who was attempting to be the first Democrat to win statewide office in Texas in more than two decades.
Incumbent Senate Democrats Lose in North Dakota, Indiana and Missouri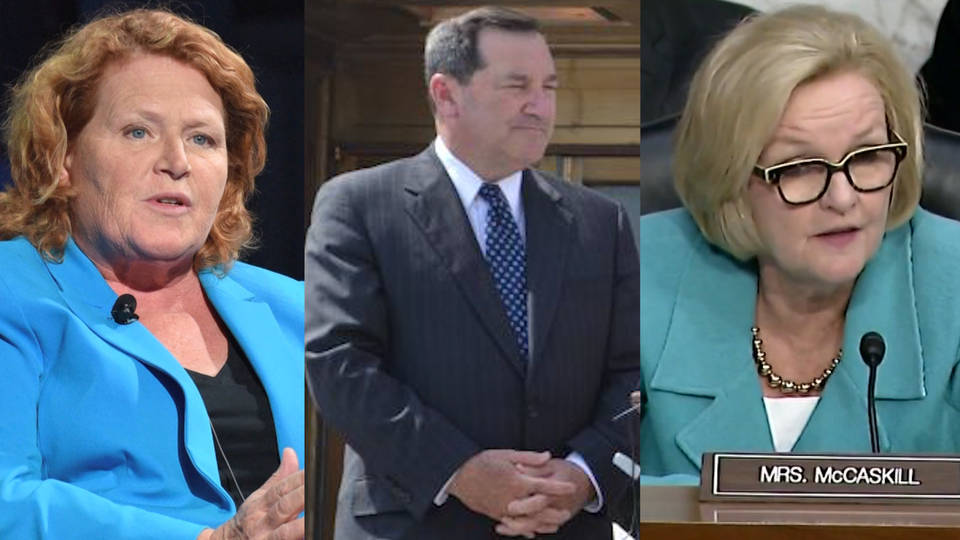 Meanwhile, at least three incumbent Democratic senators lost their seats on Tuesday: Heidi Heitkamp of North Dakota, Joe Donnelly of Indiana and Claire McCaskill of Missouri.
Democrats Win Governor's Races in Maine and Midwestern States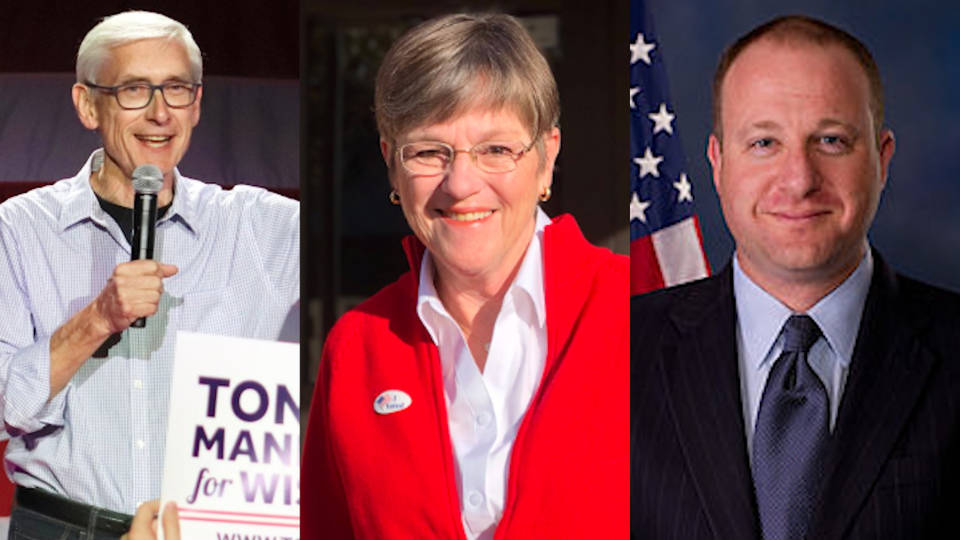 The Democrats won key governorships in a number of states, including Kansas, Maine, Wisconsin and Michigan. In Kansas, state Senator Laura Kelly defeated Kansas Secretary of State Kris Kobach, who was a key architect of the GOP's voter suppression efforts nationwide. In Wisconsin, voters ousted Republican Governor Scott Walker by electing Democrat Tony Evers. Meanwhile in Colorado, Democrat Jared Polis became the first openly gay male governor.
Wave of Women Voters Brings Historic Firsts in Midterm Elections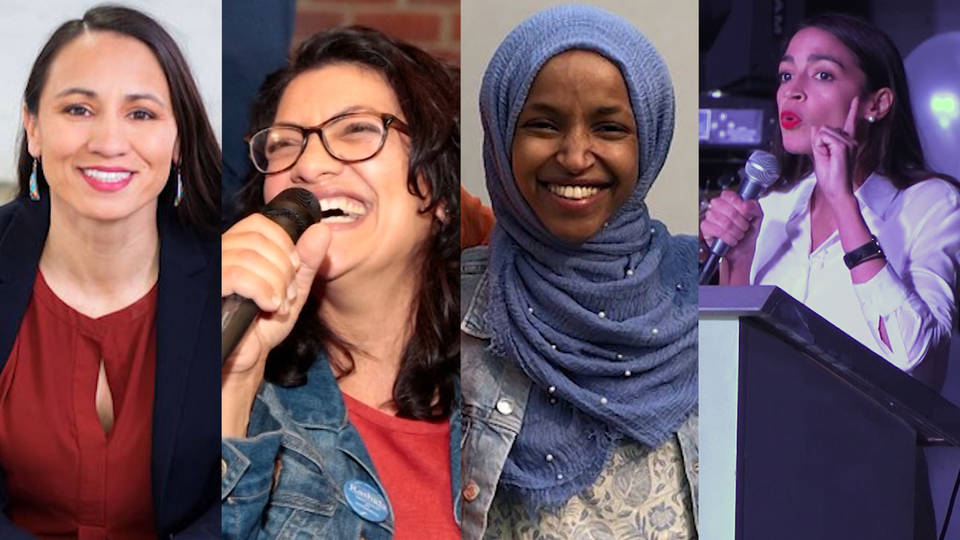 From coast to coast it was also a night of firsts for women, particularly women of color. For the first time in the nation's history there will be more than 100 women in the U.S. House of Representatives. Among them were Deb Haaland in New Mexico and Sharice Davids in Kansas, who made history by becoming the nation's first Native American congresswomen. Rashida Tlaib in Michigan and Ilhan Omar in Minnesota became the first Muslim women elected to Congress. In New York City, 29-year-old Democratic Socialist Alexandria Ocasio-Cortez has become the youngest woman ever elected to Congress.
Rep.-elect Alexandria Ocasio-Cortez: "We were able to organize everyday people, knocking on our neighbors' door. And despite being outspent $4 million, 18 or 13 to one; despite the fact that we were running against a 10-term incumbent; despite the fact that it was your first time running for office; despite the fact that we didn't have the money; despite the fact that I'm working-class—despite all those things, we won."
History was also made in New England, where two states elected their first African-American congresswomen: Ayanna Pressley in Massachusetts and Jahana Hayes in Connecticut. And in in Texas, Veronica Escobar and Sylvia Garcia have became the state's first two Latina congresswomen.
Florida to Restore Voting Rights to 1.4 Million with Felony Convictions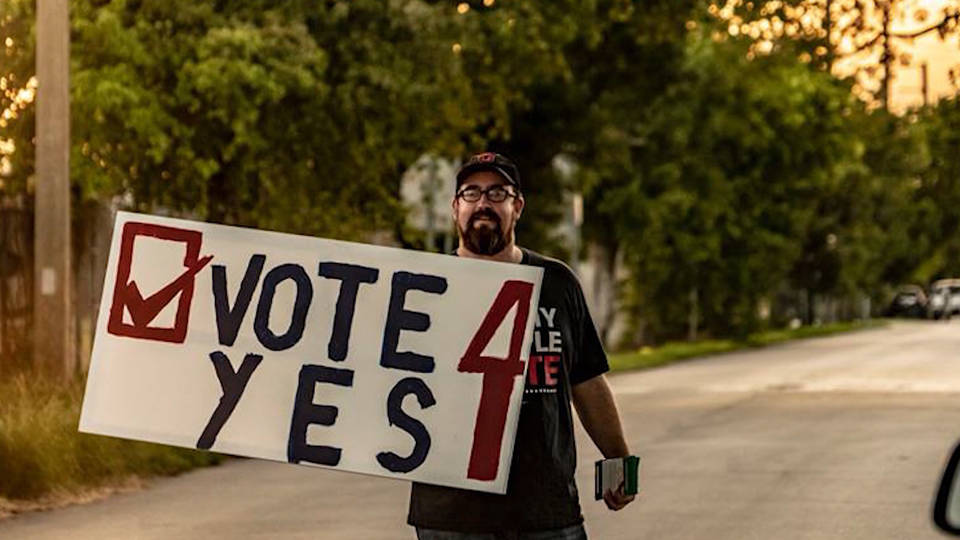 In other election news, voters in Florida approved a historic ballot measure to re-enfranchise 1.4 million people with felony convictions. Missouri and Michigan voters approved marijuana legalization measures. Massachusetts voters approved a measure to protect key rights for transgender people. Oregon voters overwhelmingly defended the state's sanctuary laws from being repealed.