World's Biggest Man Back in Cuba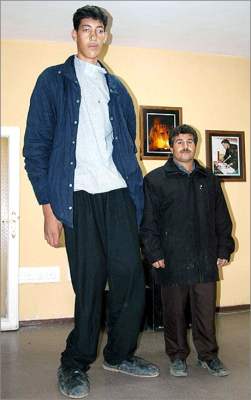 HAVANA TIMES, April 24 — The world's biggest person, Sultán Kosen, 28, of Turkey is back in Havana only a little over a month since his last visit.
His sponsor for the Cuba visit is the Cuba-Amor Foundation which said the 2.47 mts. (8 ft. 3 in.) giant will once again carry out an intense round of visits.
Kosen will visit the Oncology Hospital in Havana on Tuesday where the foundation led by Bobby Ristov has sponsored numerous cultural activities for the young cancer patients, notes cubadebate.cu