"A Translator" of Chernobyl Victims in Havana Film Festival
By Yusimi Rodriguez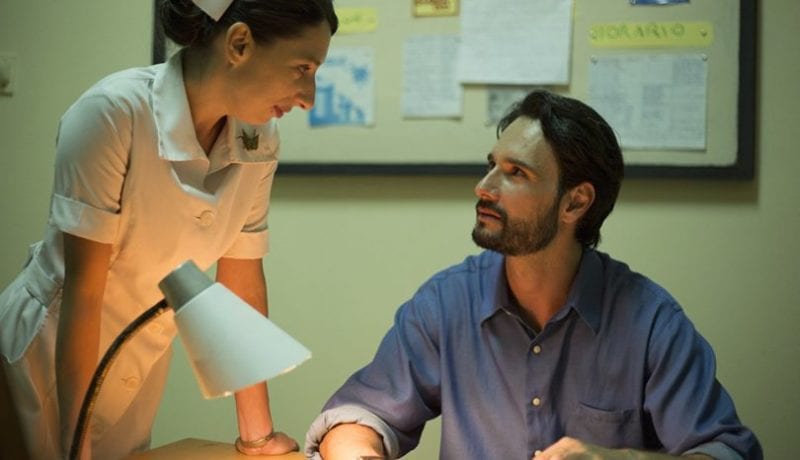 HAVANA TIMES – I must admit that when I went to the Acapulco movie theater to watch Un traductor (A translator), I didn't remember what it was about, nor that it was a Cuban movie, nor why I had wanted to see it. I just remembered that it was competing in the Director Debut category of the Havana Film Festival, which continues in the capital through Dec. 16th.
Having remembered that it was Cuban, I would have probably refrained from seeing it to save myself the avalanche of fellow Cubans who push and shove to try and get into the movie theater whenever a Cuban production is shown during the festival.
However, I didn't have to put up with any of that to see Un traductor if I'm honest, maybe because its directors Rodrigo Barriuso and Sebastian Barriuso are still very young to be known and this is their first movie.
According to the synopsis which had caught my attention, a Russian literature professor from Havana University is reassigned as a translator for Soviet children who suffered from radiation during the nuclear accident in Chernobyl, as well as for the Cuban doctors who were treating them.
For a long time, Chernobyl's children were in my eyes the victims of that disaster in the Soviet Union, and the only connection they had with our lives was that we Cubans could no longer enjoy the Jose Marti Pioneers Camp, known as Tarara.
However, Un traductor proves that some Cubans' lives were more intimately touched by that disaster. Effectively incorporating reality in fiction, it tells the story of how the lives of the lead character Malin, his wife Isona and their son, slowly changed because of "orders from above", giving them a new purpose, while the period of economic crisis in Cuba called "Special" began.
The directors start off with a simple plot that gains intensity as the story progresses and, in spite of the sad moments that you would expect from a story about the Chernobyl crisis, they manage to sidestep the temptation of making it into a melodrama.
The protagonist, Malin, is played by Rodrigo Santoro, known mostly here for his appearances in national soap operas and Brazilian movies, and his role as Raul Castro in Che, el argentino. Although his accent made me doubt whether the character was really Cuban at times, Santoro once again displays his talent and how much work he puts into becoming each character. His performance in the movie resulted in a nomination for best actor at the 2018 Ibero-American Fénix Film Festival Awards held in Mexico City. His co-protagonists Yoandra Suarez (Isona) and Argentinian Maricel Alvarez (Gladys) also gave praiseworthy performances.
The cast of this co-production with Canada also includes Eslinda Nunez, Osvaldo Doimeadios and Mario Guerra, among other actors. Ever since it made its debut in January this year, Un traductor was also nominated for Best Director Debut at the Fenix Film Festival, and for Best Director (which it won) at the Shanghai Film Festival.