Alfredo Guevara's Mark on Cuba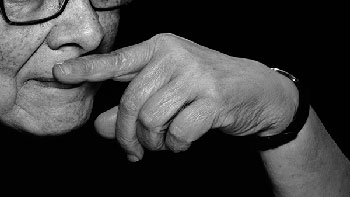 HAVANA TIMES — The first time I ever spoke with Alfredo Guevara was after I had just arrived in Cuba, at the beginning of the 1990s. At the time, I was planning a television news piece on Fidel Castro and wanted to interview those who had been close to him at different points in his life.
Cuba was experiencing frequent blackouts at the time and there was a power cut while we were riding the elevator up to his office at the film institute. Stuck between two floors, we were forced to crawl out through the section of door that seemed largest to us.
Seeing each other creep out of the lift on all fours was an immediate icebreaker and the interview became an informal conversation. I knew they had been university and party buddies but I was still quite surprised at how uninhibited he was when he spoke about Fidel Castro.
He told me that sharing a place with his friend was "unbearable", because Fidel would wake him up in the middle of the night to discuss an idea that had crossed his mind, a new project he had dreamed up or some thorny issue. And he'd expect one to listen attentively and offer meaningful replies, that early in the morning.
Guevara exposed the young Castro to the theoreticians of socialism. During our interview, he told me that, while returning from Colombia after the popular uprising there, stretched out on the floor of a plane used to transport livestock, Fidel, profoundly moved by the Bogotazo riots, had asked him for books about Marxism.
I didn't see Guevara for a long time after that day, until he phoned me, around 5 years ago, to ask me to email him the articles I was writing about Cuba. I added him to my list of contacts and began forwarding him my articles whenever I published them.
He called me once because he had liked something I had written, and once because he hadn't. We debated about several issues over the phone, until he invited me over to his house to have a more engaged conversation. We spoke for hours about bureaucracy, State regulation, the press, culture and history.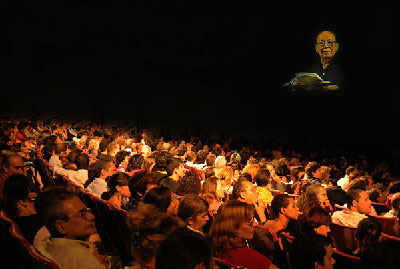 We discussed fascinating historical facts, such as the fact a second, parallel government had existed at the beginning of the revolution. It was located in Che Guevara's home in the Havana suburb of Tarará, where Raúl Castro, Vilma Espín, Alfredo Guevara and the Argentine-born Comandante worked and plotted at Fidel Castro's request.
On several occasions, I asked him to grant me an extensive interview on the history of the Cuban Revolution. His affiliation to the Popular Socialist Party, his involvement in the university struggle and Fidelista movement and his position within the post-revolutionary political and cultural milieu made him a singular witness of these events.
It was to no avail. None of my arguments made him change his mind. Apparently, those who participated in the revolution entered into a kind of gentleman's pact – still in effect – never to speak of the differences which existed between left-wing organizations, in favor of current unity.
Guevara was well aware of the fact that reconstructing the events of those years would prove exceedingly difficult after the key figures had died, but he had more important things to do than write memoirs. He wanted to be part of the present, a present as controversial as he himself was.
This is the reason he would approach the young with his cane, to call on them to participate in the changes taking place across the nation. He would tell them, without mincing his words, that Cuban society would break free from the prison of the State. And he would prophesy that the "State will let go of its prey, whether it wants to or not."
Years ago, a group of journalism professors and students from the University of Las Villas invited me to take part in a symposium. That day, Alfredo had met with them and they were perplexed. He had yanked their ears, demanding that they fought to write stories which reflected Cuban reality.
He unfurled the banner of the libertarian socialism he defended and sallied forth to set the souls of the young ablaze, to sow irreverent ideas in their minds. He asked them to take charge of the present time and dare shape the Cuban nation in their image.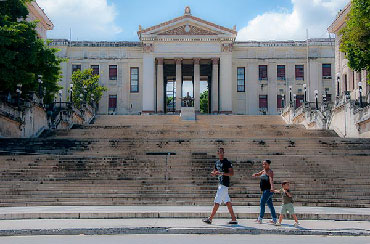 Alfredo wasn't doing anything new to him, nothing he hadn't already done by promoting a type of Cuban cinema that, since its first stirrings, became a means of understanding society critically, and a sanctuary for many directors, musicians and songwriters who were fleeing from injustice.
Now, he is once again free, free from the aged body and uncomfortable cane. This is why he didn't choose the peace of the cemetery but, rather, asked that his ashes be scattered over the agitated steps of the University of Havana, where he could be close to the young men and women there, who are the future of Cuba.
He was once part of that young, budding nation when he fought against Batista's dictatorship, when he defended Cuban culture from Soviet-textbook Stalinism and also in his 80s, when he affirmed that the State, unlike God, could not be everywhere at once.
Alfredo Guevara cannot be allowed to rest in peace. We must revisit him, wiping the dust off decades and decades of cultural debates, exploring the paths Cuba could have taken but didn't, and studying his lectures for the young, for, there, the Cuban nation will find the seeds for its eternal rebirth.
—–
(*) An authorized Havana Times translation of the original published (in Spanish) by BBC Mundo.