Ghosts and Voting NO in the February 24th Constitutional Referendum
A tragedy without closure, remembered with great sadness outside of Cuba and completely unknown on the island, especially among younger generations.
By German M. Gonzalez (Cubaencuentro)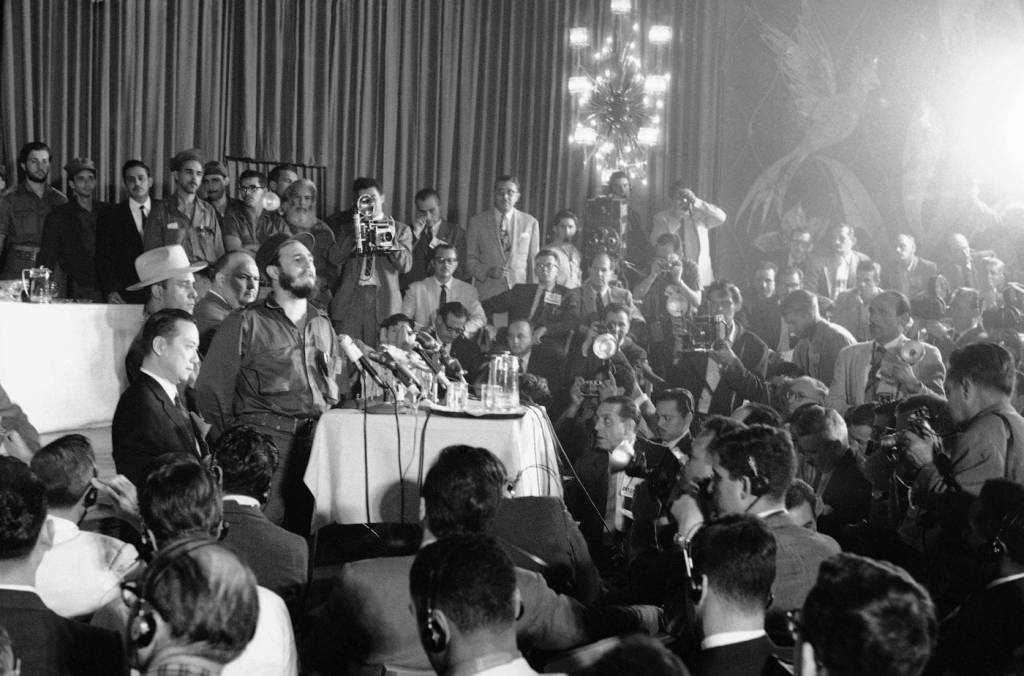 HAVANA TIMES – The leading online government publication Cubadebate recently published some fragments from a book about Che Guevara written by his widow Aleida March. These fragments included mention of the executions by firing squad in the early years of the Revolution, when Fidel Castro and his team (which included the Argentinian and the surviving 90-something-year-olds who still hold onto it) took power.
Seemingly a coincidence (but such doesn't exist in our Cuban government, everything is intentional) an anniversary of the so-called "Operation Truth" was celebrated with great fanfare with the same old Leftists as always and a special role played by indulgent Ignacio Ramonet who in his 100 hours with Fidel didn't ask any uncomfortable questions and accepted the leader's nonsensical answers as if they were perfectly reasonable.
Eusebio Leal (who also recently suggested to the Spanish President that Spain wouldn't lose Cuba again) also stood out around the date of the commemoration of the execution of 8 medicine students and now, around another anniversary, of the massacre at the Villanueva theater, who calls himself a Catholic and Marti-follower, forgetting the Catechism (art. 2267: the death penalty is inadmissible because it is an attack on the inviolability and dignity of the person. And, our Apostle Marti in his article/essay refuting Aphonse Karr's thesis in favor of capital punishment (Complete Works, vol. 21). We have to ask, Loyal to who?
The executions by firing squad began with Batista's so-called henchmen, that is to say, of subordinates who couldn't escape, as all of the leaders, including Batista, managed to flee just in time.
They almost immediately continued with the first defections of activists who wanted to reinstate the 1940 Constitution in its entirety and the 1943 Electoral Code, who faced with the phrase "Elections, why?" realized that a dictatorship was looming on the horizon which Fidel Castro's closest companions and his alliance with Stalinists from the Popular Socialist Party forebode as being pro-Soviet. The latter group included Commanders and other high-ranking officials of the rebel forces (including the July 26th Movement), as well as soldiers on the front line.
Victims belonging to the repressive forces represented less than 5% of the total [1], the majority of those put to death were former fighters against Batista and some of them didn't have legal guarantees during "trial", and in many cases, especially among the former, humiliating spectacles were put on, real Roman circuses. This reality is ignored by today's government and its apologist intellectuals.
A real "Operation Truth" would shed some light on the fate of all of these fellow Cubans who were horribly assassinated and make the content of these "trial" records known if they still exist. Thus, it is with this absolute knowledge that Cubans can carry on paving the way for a better Cuba, just like South Africa was able to do under Mandela's great intuition.
Just like South American countries where crimes have been committed by both parties and those responsible have been brought to justice, that is to say, as long as they have been captured because others, like Chilean-Bolivian Juan Lisimaco Gutierrez Fishmann received protection in Cuba from his former father-in-law, Raul Castro, and escaped the Chilean justice system, at least up until now.
Never forgetting and recognizing those to blame, as well as historic transparency… this is the only way that Cubans will know the real number of victims and the circumstances of their death. Remembering that in Jose Marti's mind hate doesn't build [2] and this feeling is something that has weighed far too heavy in the past 60 years.
Lastly, we need to remember that this sentence [the death penalty] is only suspended. The Cuban Criminal Code includes the death sentence for different reasons and the Constitution that is up for vote on February 24th, explicitly states in Article 4, among other things that: Defense of the socialist homeland is the greatest honor and the supreme duty of every Cuban citizen. And that: Treason against one's country is the most serious of crimes; those who commit it are subject to the most severe penalties.
As a result, there is a door being left open (if the Cuban Communist Party and government manage to get stronger) for "revolutionary courts" to carry out summary proceedings and begin to execute by firing squad, just like they did back in the '60s and '70s.
The only way to make sure this never happens is for a majority NO vote against the new Constitution up for referendum on February 24th.