Havana's El Cerro Doesn't Have the Key
By Haydee Sardiña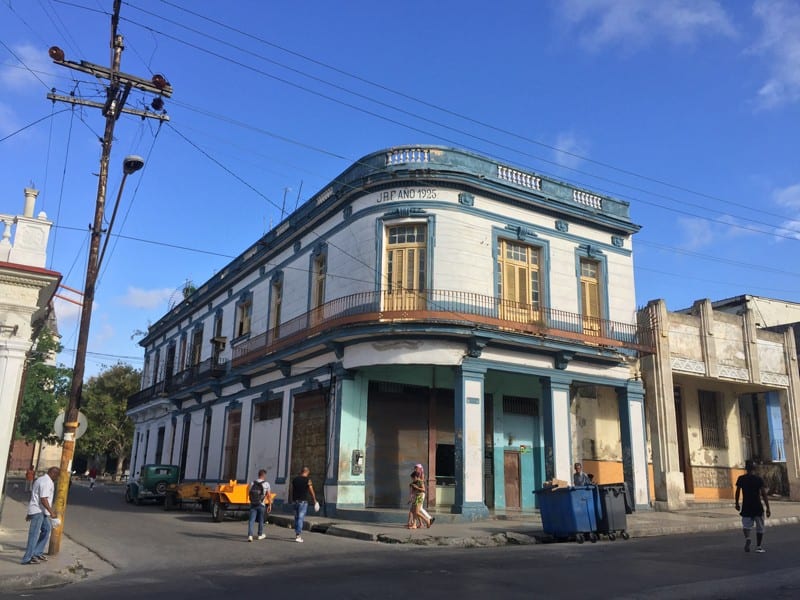 HAVANA TIMES – The true paradises are the paradises that we have lost. Somebody said that once upon a time. That's to say, that you have to lose something in order for it to be considered a paradise; whether that's a man, a woman, a country or a neighborhood.
When I moved from Havana's El Cerro municipality, I still didn't think of it as a paradise. El Cerro was never a paradise, how could it be? But, it was the place I chose to move to when I was 15 years old, in the same way a teenager picks their friends. It was a silly way to choose, based on the bad reputation people had there (quarrelsome, tough) and the worst of Vedado (the pretentious, the fake). I preferred fights instead of the fakeness when I had to decide whether to enroll at the pre-university in El Cerro or Vedado. That decision made me the person I am today, but that's not what I want to talk about.
The thing is that after the many years I lived in El Cerro, on a narrow, dirty street that always had trouble, in a little house that was just as narrow and troublesome, I had the chance to move to the municipality next door: Plaza. I crossed the street that separates one neighborhood from the other, the same way others crossed the pond, that stretch of sea that separates Havana's shore from Miami.
I don't regret it, just like those who crossed the pond don't regret it. However, as soon as I moved here, I began to look at El Cerro in a different way. With the endearment of being far away? Knowing that I had been saved from it? With the support of knowing that I could walk down its narrow, dirty and trouble-filled streets like a foreigner whose return is guaranteed?
I don't know. I guess that I look at El Cerro with the pain of knowing that its narrow and trouble-filled streets will inevitably carry on that way year after year, but they could at least be clean; that all kinds of water and sewage leaks could be sorted out and that there might be a solution to the foul-smelling garbage that builds up day after day.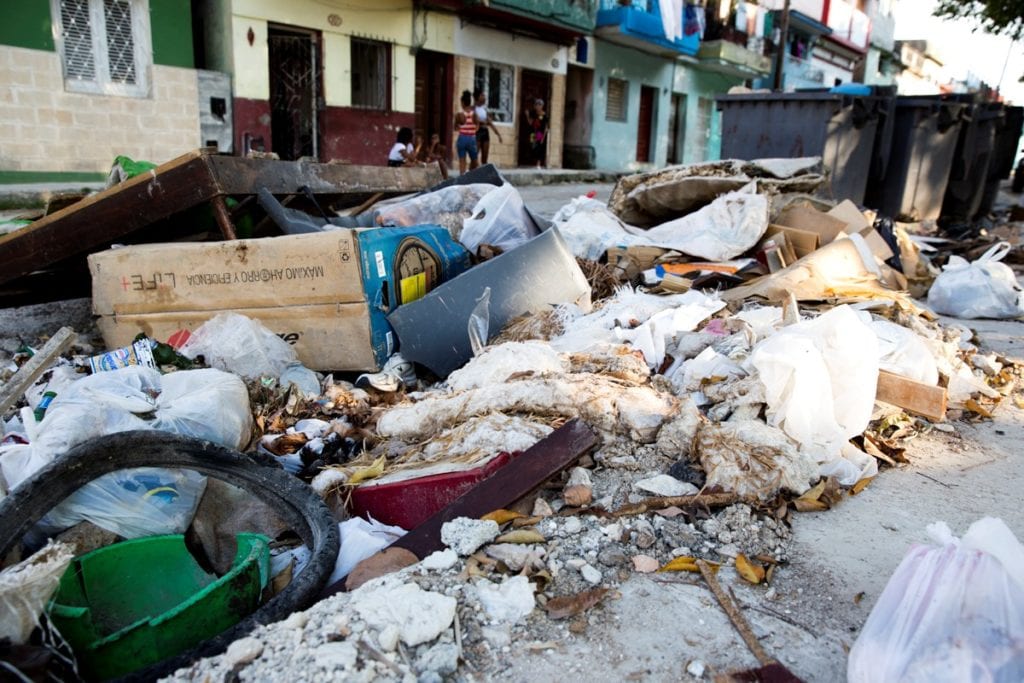 I look at El Cerro, I walk down its narrow streets, where the old majestic mansions have been transformed into dilapidated tenements for two, three or four families, wooden mansions that are over a century old that are still standing in spite of hurricanes and the neglect of government authorities.
I walk through the area full of fight loving, party and street people, careful not to get mixed up in any trouble, (it's easy to run into trouble here), but more than anything else, careful not to step into a puddle of sewer water, or drinking water that threatens to empty the national reserve and wading across the mountains of garbage that is piled up every 3 or 4 blocks, covering the sidewalk and part of the (I've already said it) narrow streets.
I look at El Cerro, the place where I emigrated from, fleeing from all the above, not from the tough guy-life, because that's in my blood and it makes me prove myself in this strangely "machista" code that I got from my boarding schools, when I had to behave like a man even if I was a woman. So I'm not afraid of El Cerro, or El Cerro's troublesome women, or the people who just hang out, harass others, pickpockets, my body language deals with them. I walk like a madwoman who isn't afraid of anything, who can shout insults at over 50 decibels and walk down the street late at night with a big rock in my purse, balancing it, defiant, feeling like David, ready for any Goliath. (I've never had to really prove my courage, by the way.)
Then, I look at this other neighborhood, Plaza, which isn't Vedado, but almost. Six meters of concrete separate these two municipalities. However, on this side, not only are there gardens on the sidewalk (a natural advantage), that is to say, that was how the neighborhood was designed and built, or mountains of garbage. A garbage collection truck passes by religiously (as far as that's possible in Cuba), and empties the dumpsters every night at 11 PM.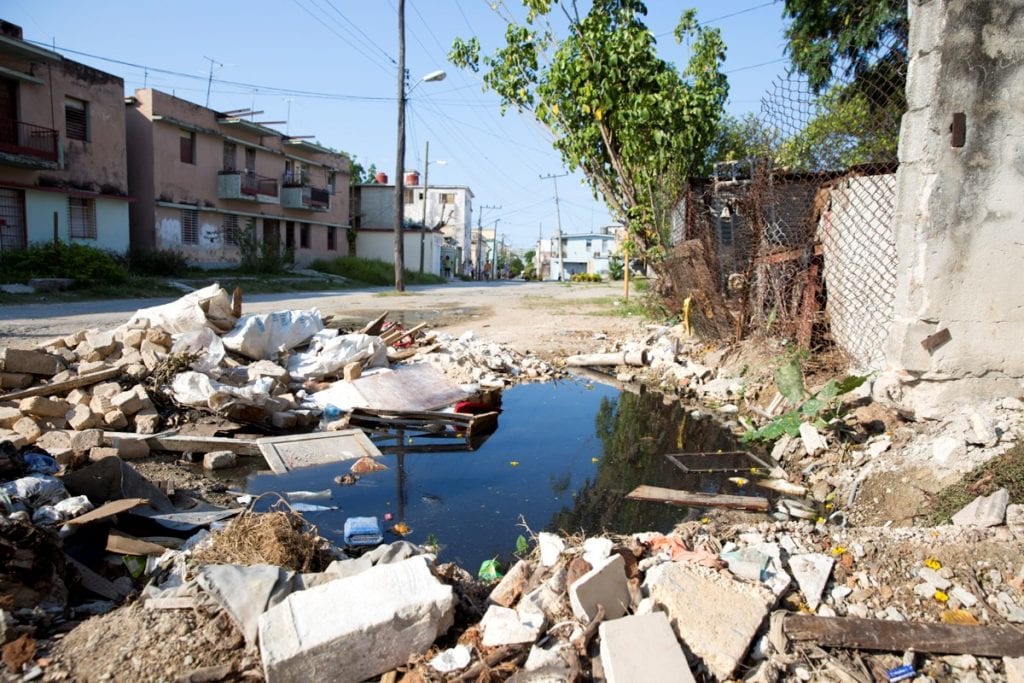 Why? What decides? Who decides? What are the circumstances/justifications for this being the way it is and not another way? What is stopping a similar truck from going down the narrow streets that are just six meters away? Does anybody know the population index of El Cerro, the amount of garbage that is produced in one neighborhood or the other, when they are planning the routes of the new Japanese trucks that are being used for garbage collection, or the old trucks, wherever they are from?
And, why do I care? I wonder. I'm not there anymore, but I do care. It pains me and it really ticks me off, triggering the fighting attitude I chose when I was 15 and the desire to protest and even curse. And, if people from El Cerro find out that I am writing this, they might not like it. Maybe they'll say who are you and why are you coming to defend me, stick your nose in your own business, it doesn't smell so bad here and, plus, there are loads of guys to deal with whatever or to defend us.
Because the code of bad neighborhoods also implies "dealing with it like a man", "cry to your mother" and other kinds of things. But, I'm no longer living in El Cerro. I have already crossed the pond I was meant to. That's why I have decided to write letters, to protest in a civil manner, and ask without any fanfare: why isn't garbage being regularly collected in Havana's poorest and most dense neighborhoods (Central Havana, El Cerro, 10 de Octubre), while it is in Miramar, el Vedado, Nuevo Vedado, Siboney?
Do the Japanese trucks follow a pre-established route? Are people who live in these privileged municipalities better, more delicate or valuable, that they deserve more? Doesn't health, which starts off with hygiene, education, which helps us to uphold it, and Cuba, our Homeland, the country, belong to all of us? And, doesn't equality mean that we either all get saved or we all sink in the ship?