If You Want to Leave Money to Loved Ones, Don't Step Foot in a Cuban Bank
Vicente Morin Aguado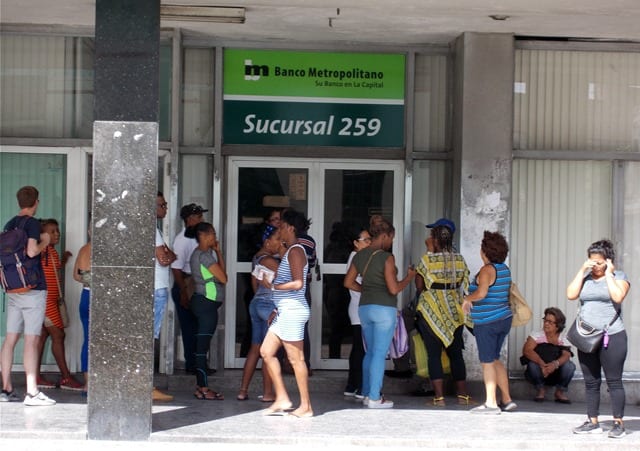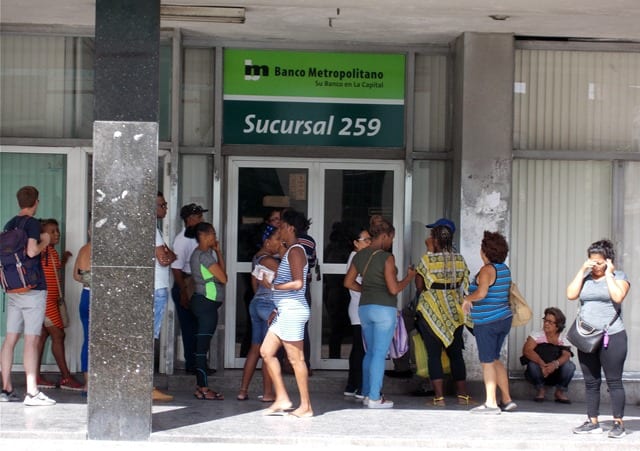 HAVANA TIMES – This is the account of how the Cuban State skimmed the savings off a hotel waitress with its "socialist" banking system by applying a tax that is the same as any capitalist bank, in accordance with legislation, thereby taking a quarter of what the author of the will had left behind for her heir, after 22 years of hard work.
Rosa was a hotel waitress; her savings came from what she earned preparing rooms with great care which were then constantly occupied by guests from all four corners of the globe. Regla, her sister and mother of the heir, tells us more:
"She was very organized, methodical, far from buying anything she called useless. She entered the tourism sector when she wasn't the typical age for women in her job, she was 40-something when they accepted her at that paradise near a beach. She never got mixed up in parties, there weren't any passionate romantic flings either. She couldn't have children, so she took to mine as if she were her own."
The self-sacrificing woman used to take pride in being cautious: "She was always telling me off for being carefree, for taking things lightly," her sister explains. The result of her efforts was written down in a will, she wanted to leave something to give the girl she had grown fond of a good start in life, however, "she didn't speak to a lawyer before signing the will and they did her in with the banking law," Regla says angrily.
We asked for explanations from an expert on the matter at hand, who also gave us prevailing codes in other Latin American countries.
As there isn't any other subject to receive a part of the money in the bank account, by law, the total sum will go to Regla's young daughter, the universal heir.
We asked: It seems that other countries have similar laws to Cuba, is that true?
"The problem lies in paying inheritance tax for transferring assets. In Cuba, up to 5000 CUP (US $200) will go directly to the "beneficiary" from the savings account, not necessarily the heir because this is the person who is named when the account is opened. The rest goes to the executor of your estate."
This is when Regla interrupts: "It turns out that 5,000 is the maximum, that's what I was told, although it didn't affect my daughter because she doesn't have to share the inheritance, but write this down Mr. Journalist, even if it were a million pesos, only 5,000 would go to the beneficiary of the savings account."
The lawyer claims that this has to do with bank regulations, which are somewhat similar to what happens in other parts of the world, but Cuba isn't any other country, it is assumed that other rules would apply, which are in keeping with a society created by and for workers.
We hit the crux of the problem, if you take away the 5,000, how much do you receive and how much do you lose in the so-called transfer of assets from aunt to niece?
The legal advisor explains while showing us a table with the information:
According to Law 114. of Cuba's tax code:
ARTICLE 205. – Subject obligated to pay for this Tax will pay in accordance with the laws that are established here: (a, b, c and…)
d) The distribution of inheritances of any kind of asset or right, the fractional part that corresponds to every heir, serving as a basis, in accordance with the brackets that are stipulated in Annex No. 3 that accompanies this Law.
This is a gradual ascending scale in percentages, according to kinship, for aunts and uncles and nieces and nephews: (National currency= CUP)
| | |
| --- | --- |
| Up to $5 000 | 8 % |
| 5 001 – 15 000 | 12 % |
| 15 001 – 30 000 | 16 % |
| 30 001 – 50 000 | 20 % |
| 50 001 – 100 000 | 25 % |
| 100 001 – 250 000 | 30 % |
| 250 001 – 500 000 | 35 % |
| 500 001 – 750 000 | 40 % |
| 750 001 – 1 000 000 | 45 % |
| 1 000 001 + | 50 % |
According to the Popular Savings' Bank's resolution, savings correspond to the 50,001 – 100,000 bracket (2,000 to 4,000 USD). If you apply the 25% inheritance tax the heir had to pay, she paid over 14,500 CUP.
The Cuban Civil Act in force since 1988. Blas Roca Calderio was the main man behind it, who was then a member of the Cuban Communist Party (PCC) Politburo, and the former leader of the Popular Socialist Party (PSP), which was the most Communist party to exist before the Revolution. These were his words when he took charge of this new legislation:
"The old Code, unenforceable in practice because it responded to the exploiters' interests… The new Code will answer to the aspirations of workers, farmers and other working social groups…"
With regard to bank services, this legal framework warns:
ARTICLE 444.1. Bank service contracts are meant to stimulate savings, facilitate payment services and credit use.
Both mother and daughter are asking themselves: are we living in a Socialist or Capitalist country?
[Advice: Miguel Angel Palencia Hernandez.]
Vicente Morin Aguado: [email protected]