Internet Censorship in Cuba Backfires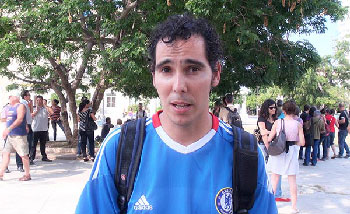 HAVANA TIMES — Young Cuba (La Joven Cuba, LJC) has returned to the blogosphere after tearing down the barriers that denied it access to the Internet.
We had a feeling this would happen when we saw the authors of this blog from the province of Matanzas in a photograph, standing next to Cuba's First Vice-President Miguel Diaz Canel.
The picture was taken following a meeting where a debate on the topics of cyberspace, social networks and connectivity was held. "We had a meeting with him, we debated about the blogosphere, he asked us for our opinion and he explained his," LJC blogger Roberto Peralo told me.
They had been off-line for months (the tactic had been to simply cut off the outspoken bloggers' access to the Internet). There was no need for an official ban. A discrete phone call to the University of Matanzas and the mention of "ideological problems" sufficed to immediately deprive them of their Internet connection.
This was how the authorities sought to get rid of a blog whose irreverence, critical edge, youthful spirit and communist leanings made it quite hard to swallow. It was also a way of sending a warning to all other cybernauts: "we own the pipeline; whoever disobeys us gets their water and electricity cut off."
Of course, there's always the possibility of getting Internet access at the diplomatic headquarters of the United States, which houses a cybercafé that dissidents can use for free. In fact, an American diplomat, disguised as a naïve tourist, attended the last public meeting of Cuban Twitter users to offer participants his friendship and help.
The offer is tempting: when a blogger becomes a dissident, they immediately obtain a travel visa, get a better laptop, Internet connection problems disappear under the powerful embassy antennas or with the broadband available at hotels and censors stop bothering them, whatever they choose to write.
The "Protectors of the Faith" would have loved for the young people responsible for LJC to have gone down this road. It would have been exactly what they needed to justify their measure, to "prove" that, behind their public façade of committed revolutionaries, LJC bloggers were concealing the enemy and its cyber-war against the Revolution.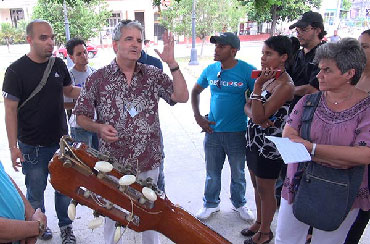 But, this time, the censors shot themselves in the foot, because the young bloggers decided to fight for their rights without foreign aid, using their own resources and securing the help of a number of Cuban bloggers, among whom they found a space to continue divulging their opinions.
Some Cuban Internet users applauded the censors, writing that "the people of LJC had Internet access thanks to the University of Matanzas, a State connection. They were making use of that connection to address irrelevant issues, they flirted with the opposition, they crossed the line." (1)
These cybernauts concluded that "they didn't heed the advice of people who tried to warn them whenever they overdid things." And they are surprised for, years before, such "warnings" would have constituted strong enough reins to bring even the wildest of steeds to a halt.
The world, however, has changed, even if the censors don't appear to notice this. Some days ago, Vice-President Miguel Diaz Canel tried to explain to them that, with the state of development of information technologies, social networks, computer science and the Internet, "trying to prohibit something is next to impossible."
He added that "today news from everywhere, be them good or bad, manipulated or truthful, even half-truths are divulged online, they reach people, people read them, and the worst thing, therefore, is silence."
But, since no one is as deaf as someone who does not want to hear, the response was to "silence" the opinion of Cuba's Vice-President also. His statements were not aired on television and, despite the importance of his message, no official newspaper chose to print them.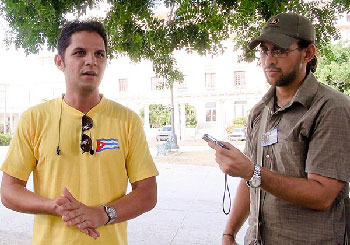 In any event, LJC's return helps weaken the wall of silence. According to Roberto, the bloggers were deprived of their Internet connection because "of our opinions about Cuban reality". Ironically, now they are being asked to "continue doing what you were doing before."
I ran into him at a gathering of Twitter users (2) and he assured me that "we're back, pitching in ideas to the debate about Cuban society (…) saying what we really think (…) the day we are not able to say what we think will be the day we stop blogging."
Roberto and Harold were given a warm welcome by the cybernauts who had convened for Twitthab. In a way, many of them feel that the battle to get LJC back on line was part of their own war, that it helped ward off the day when the bells could also toll for them.
—–
(1)    http://capitulocubano.blogspot.it/2013/05/bloqueo-la-joven-cuba-peligrosos.html
(2)    http://www.cubano1erplano.com/2013/05/los-acordes-del-twitthab-20.html
(*) An authorized Havana Times translation of the original published by BBC Mundo.