Will Canada Accept Cubans in Limbo?
Absurd and incomprehensible diplomacy
By Aurelio Pedroso  (Progreso Semanal)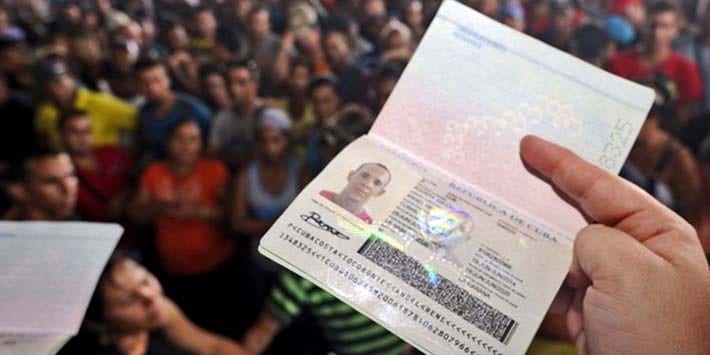 HAVANA TIMES — Via news agencies and the not very transparent channels on the internet, somebody has proposed that Canadian authorities take on a number of our citizens stranded in places from Mexico to the Patagonia.
The response has been "Thank you very much for informing us of such a mishap. We will carefully study this problem" and other things in the same vein. I hope, and I write this from the bottom of my heart, that Canada's doors open to them and that they can sort out their lives. However, up until now, everything indicates that the winds aren't blowing in a favorable direction for our fellow Cubans.
The surprising thing in this story is that almost at the same time that this request became public, the Canadian embassy in the Cuban capital had informed a 15 year old girl, whose mother had a 5-year Canadian visa, that the letter of safe-passage she needed to visit her aunt had been refused. It appears fear and panic came [to the authorities] as the girl might look for a warm coat, ask for another one for her mother who would go with her, and that both of them would decide to stay there knowing that Canada's strict immigration laws would cause great problems for her family. It couldn't have made less sense.
However, the world we live in is full of such things happening, full of absurd and incomprehensible diplomacy. It happens in English, French, Spanish or in Mandarin.
Some have decided to come back to their homeland, others have been deported back from Panama and Mexico; others remain stranded in South and Central America, in a more real limbo than in a religious sense. However, their reality is harsh and tough, because regardless of the decision that governments in this region take, ECLA (the Economic Commission for Latin America) predicts that unemployment will continue to increase – it currently stands at 8.6%. Except for extraordinary cases, which are generally linked to migrant qualifications, it will be very difficult to open up these doors. If only a good locksmith would turn up.
Up until now, without worrying about the rise in the number of immigrants, Canada will continue to uphold its immigration policy which involves obtaining a visa from one of its embassies.