Cuba and its People Photo Feature
by Bob Hills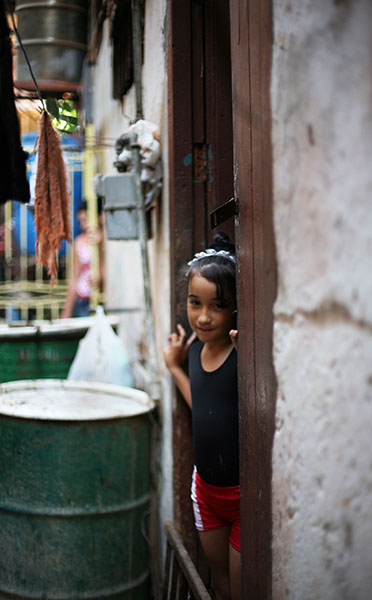 HAVANA TIMES — As a photographer, I tend to take pictures of things that interest me. In my trips to Cuba I have taken pictures of the vintage cars, the crumbling architecture, the beautiful statuary in the cemeteries and of course country landscapes.
However, after reviewing all of the images taken, I decided the portraits of the Cuban people to be my favorites. I have found the Cuban people to be friendly, resourceful, proud to be Cuban and very helpful to an American who speaks no Spanish.
In the exhibit at the Fremont, California Art Association Gallery I exhibited twelve large images and twenty four smaller ones. The show was initially scheduled for two weeks but was held over for an additional two.
For the exhibit I chose large images of street scenes of Havana and Trinidad as well as one of a vintage car and one of Fidel and Che together. It seems as though a vintage car image and an image of Fidel and Che are a must in any photo presentation of Cuba. The accompanying images were of the Cuban people as I saw them; working, socializing, playing and relaxing. These were presented in a smaller format.
I mentioned in my artist statement for the exhibit that Cuba boasts a population of twelve million souls with a claimed 97% literacy rate and the government provides free education and health care.
All of the images were presented as they were shot with no photo enhancement with the exception of the priest and the black and white portrait. Every image has a story behind it and I am pleased to tell these stories to whoever views my work.
I am returning to Cuba at the end of March and the beginning of April to visit friends and take more pictures-can't wait!
Click on the thumbnails below to view all the photos in this gallery. On your PC or laptop, you can use the directional arrows on the keyboard to move within the gallery. On cell phones use the keys on the screen.