Dance Troupe Debuts "Silence"
By Irina Echarry, Photos: Caridad
HAVANA TIMES, June 24 – For those who yearn to enjoy movement and vigor, there is nothing better than the Contemporary Dance Company of Cuba.  Traditional and avant-garde at the same time, with more friends than critics, this past weekend its dancers displayed their energy and passion, though before a scant audience.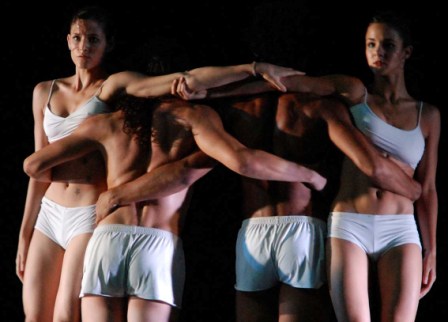 It is unfortunate that these types of functions go barely announced, while others of mediocre quality benefit from advertising that repeats until ad nauseam.
With the original choreography of Julio Caesar Iglesias, the world premiere of Silencio (Silence)had a profound impact for its simplicity and its manner of contemplating absence.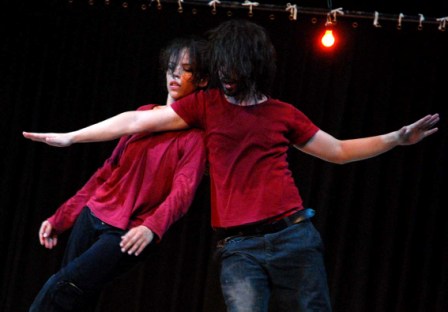 After overcoming the impossibility of speaking, the dancer approaches a microphone: "All that I could tell you is lie, and the rest is silence, (only that silence doesn't exist)." Shouts, love and pain were rendered between a couple that united and separated indistinctly.
The phrase of Cuban writer Virgilio Piñera: "The damned circumstance of being surrounded everywhere by water… " motivated choreographer Georges Céspedes and musician X Alfonso to create El peso de una isla (The Weight of an Island), a perturbing work that provokes disquiet and even a bit of asphyxia among its spectators, especially if we live in a portion of uncertain earth.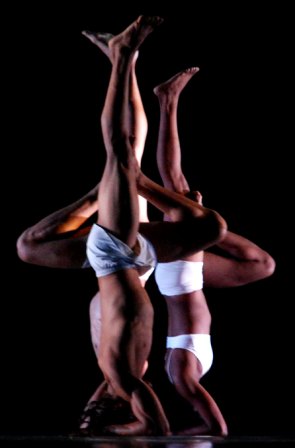 The piece reflects the island as a synonym for confinement, the sea as isolation or jail, the group as something burdensome – and that which is too heavy sinks.
Concluding the program was Demon/Crazy, by Catalan choreographer Rafael Bonachela. In it emerged on stage scenes of happiness, yearning, fear, desire, and aggression, lacerating the performers, transforming several bodies into a single soul, as if it were a machine repeating actions unthinkingly.
Performances by the Contemporary Dance Company of Cuba will continue this weekend (June 27 and 28) at the Garcia Lorca Grand Theater, though with a different program.
We hope more of the public attends to indulge in these experienced dancers.  They deserve our applause.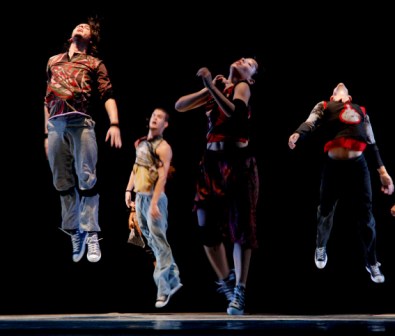 Click on the thumbnails to see all the photos in this gallery