From Calabar to Cuba: Survival of a Tradition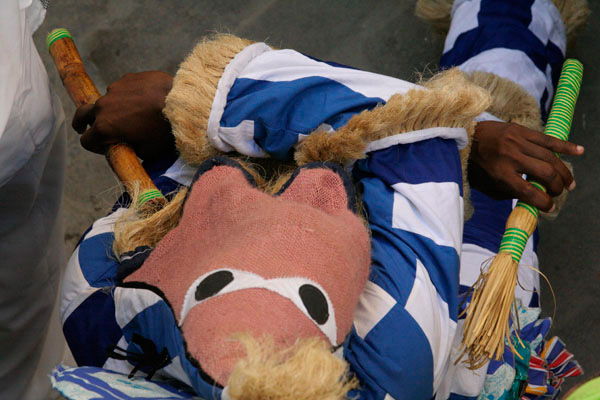 Photo Feature by Elio Delgado Valdes
HAVANA TIMES — The Secret Abakuá Society in Havana was founded in 1836. It came to Cuba along with the slave trade, from the Calabar region located between Southern Nigeria and Cameroon.
In Abakuá liturgy the Íreme or devil is the most significant character. It gives life to the spirit, as these men believe in the reincarnated souls of ancestors as a symbol of the mystery of death, dressed in akanawán costume, dancing quietly, and their back as a symbol of their honor.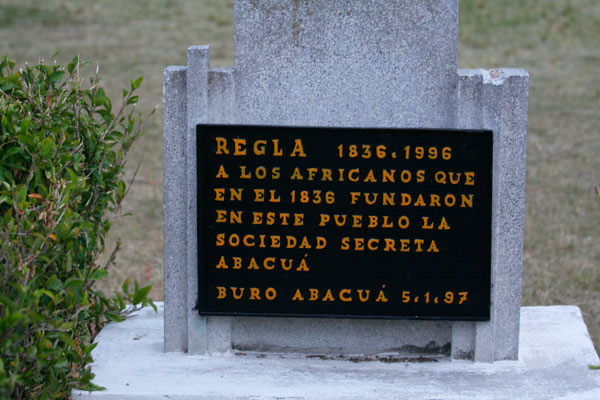 Ita-Muson is the sombrereta that fits to the neck, just behind the head, this is the sign of Ireme, and the power or branch it belongs to. Ita-Muson means umbrella. For making the sombrerata they use leopard, crocodile and tortoise skins, placing different colored scarves, embroidered with the patron virgin.
The nkanika are bells that are attached to the belt, in the past clinging to the legs. The nkanka can be wood, used in funeral rites, or metal. The bells call the attention of the devotees and drive away evil spirits.
The costumes the íremes use is unique to this society. The suits have different names: Efomiremos, Akanawan, Mokondo and Saco which is the most common name among Abakuá today.
Currently all suits Íremes use are equal in terms of the overall conformation of each of its parts, there are only differences in the Anamanguí costume, which is all black with macabre signs.
Click on the thumbnails below to view all the photos in this gallery. On your PC or laptop, you can use the directional arrows on the keyboard to move within the gallery. On cell phones use the keys on the screen.