The "Tivoli" Fair of Santiago de Cuba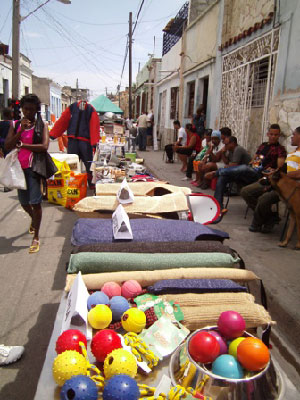 Photo Feature by Janis Hernandez
HAVANA TIMES — In past centuries on a hill very close to the port of Santiago de Cuba, groups of foreigners founded the neighborhood known as the Tivoli, a treasure of cultural tradition.
It was an area of markets and fairs. There were cigar factories, print shops, dry cleaners, hostels and lots of night life. In modern times, the Tivoli Fair takes place each year.
Kiosks, tents, expositions, mini-markets and areas for the public to interact with the exhibitors. Food stands and small restaurants abound and there are dances at night.
These daytime pictures capture a portion of the multifaceted Tivoli Fair.

Click on the thumbnails below to view all the photos in this gallery. On your PC or laptop, you can use the directional arrows on the keyboard to move within the gallery. On cell phones use the keys on the screen.