Cuba: Theft Under the Cover of Hurricane Irma
Photo Feature by Elio Delgado Valdes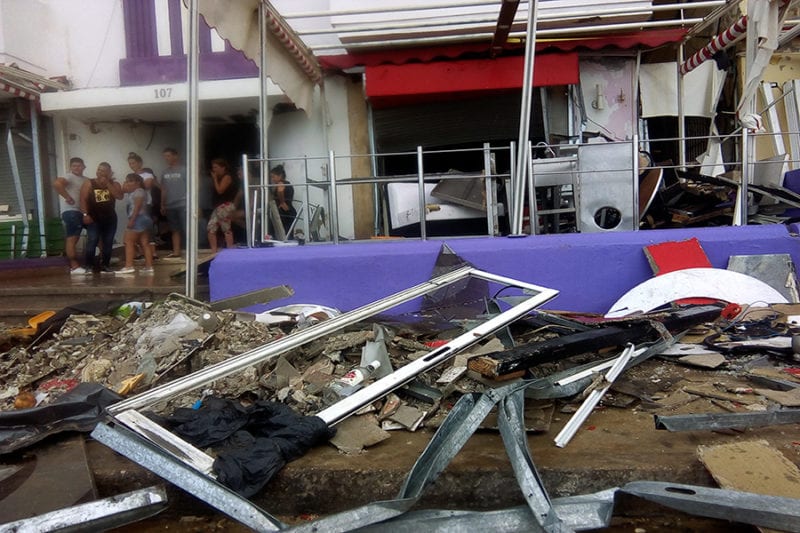 HAVANA TIMES – Today, three days after Hurricane Irma, we walked along Calle 1ra, in the Havana municipality of Plaza. It was impressive to hear the stories of the owner of one of the private restaurants located in this area.
The entrepreneur's business was vandalized to the extreme that his air conditioners were dismantled by people who took advantage of the disaster caused by the bad weather and sea surge.
An Italian tourist testified that he had spoken to the thieves who posed as owners, removing the equipment supposedly to protect them.
One of the workers who could not get to the place because of the flooded streets, told a police officer that they were stealing and the answer was that he was not there to take care of private property. The order was not to let anyone pass, period.
The employee tells us that it is sad that they rob you, but sadder it is to see it and to notify it and that the police do not stop them.
So far the government of Raul Castro has said that his government's goal is to restore state tourist facilities before the winter high season. They have not said if there will be any financial help for small private businesses.
Click on the thumbnails below to view all the photos in this gallery. On your PC or laptop, you can use the directional arrows on the keyboard to move within the gallery. On cell phones use the keys on the screen.