Havana Calendar for February 2012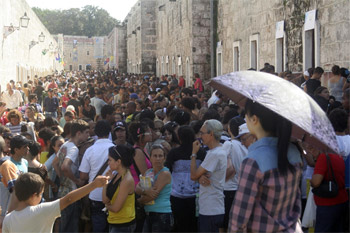 HAVANA TIMES, Feb — The calendar for February is highlighted by the 21st International Book Fair and numerous concurrent cultural happenings though Feb. 19.
The Kewelta Habana cultural calendar is the most complete place to find what's happening in the Cuban capital.
The calendar is only in Spanish but is quite self explanatory with the home page divided by categories such as music, cinema, theater, dance, literature and the corresponding sub-categories.
Another well done source of Havana culture in English and Spanish is the bilingual Cuba Absolutely website.