Cuba's Pitching Keeps Hopes Alive in Rotterdam
Peter C. Bjarkman* (Rotterdam, The Netherlands)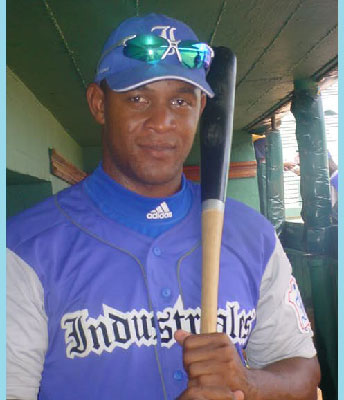 HAVANA TIMES — Team Cuba split a pair of tight games with resurgent Chinese Taipei on Thursday night (3-1) and Friday afternoon (1-2) and now stands on the verge of reaching Sunday's tournament final.
All that is needed now is a repeat performance of last Saturday's tournament-opening 3-0 whitewashing of a spunky Curacao club that has already been eliminated from any remaining championship hopes.
Ismel Jiménez will take the hill for a second time against the 1-4 Curacao ball club earlier he handcuffed exactly one week ago and his likely mound opponent will be former Dutch national team southpaw Nick Veltcamp.
Veltkamp turned in a credible no-decision starting effort on Tuesday evening against his former teammates when the Curacao club managed by Johnny Balentina recorded its sole win – an extra-inning 3-2 surprise against the host Dutch.
Manager Yovani Aragón, handicapped with a pitching staff that boasts only seven arms, could not have hoped for better back-to-back starting performances than he has received over the last two days.
Pinar veteran Vladimir Baños lasted 8.1 innings on Thursday evening and surrendered only a single tally before Ismel Jiménez (0.2 innings) and closer Raciel Iglesias (1.0 innings) came on for mop-up duties in a 3-1 victory.
Yesterday afternoon starter Jorge Hernández (3.2 frames) and reliever Noelvis Entenza (4.1 spotless innings) pitched artfully enough to win under almost any circumstances, although the rematch with Chinese Taipei eventually slipped away due to shoddy base running and unproductive clutch hitting on the part of the Cuban offense.
Hernández started well but stumbled in the fourth when the opportunistic Taiwanese successfully bunched three safeties, including a deadly two-out triple by speedy centerfielder Guo Long Luo that provided an early insurmountable 2-0 lead.
Entenza kept his team in the game from that point on but Cuban bats could only muster a single minor uprising in the fifth before letting several golden late-inning shots at victory slip through their fingers.
Friday's 2-1 defeat was indeed one of multiple missed opportunities for the Cuban forces who squandered several potent scoring chances and also sabotaged themselves with poor base running on at least two different occasions.
After loading the bases with two outs in the top of the first (via singles by Gourriel and Tomás and a walk to Fernández) Peraza was cut down swinging and an early chance to jump out on top when by the boards.
Although the Cubans managed to narrow the gap to a single run in the fifth they never took full advantage of an Eriel Sánchez inning-opening two bagger. Perhaps the best opportunity to climb back into the game was lost in the seventh when pinch runner Johan Moncada was unaccountably sent to the plate (and quickly gunned down) by third base coach Bárbaro Martin on a sharp single off the bat of Sánchez into left field.
Had Moncada held third he would equally have scored the equalizer one batter later when Arruebarruena elevated a fly ball deep into right field.
One final gift-wrapped chance at victory was bungled in the ninth when leadoff man Guillermo Heredia grounded meekly to second to end the game with the bases once again jammed.
On the day Aragón's forces left ten men stranded and outhit the victors by a nine-to-seven margin. The tough defeat was especially costly since victory would have vaulted the Cubans into an automatic berth for Sunday's finale and thus eliminated all pressure from a must-win Saturday encounter with the dangerous and extremely loose Curacao ball club.
A day earlier Cuba had moved into the tournament lead on the strength of masterful starting pitching by veteran Pinar right-hander Vladimir Baños and the kind of timely hitting that never materialized on Friday.
The Cubans jumped on top early when three singles by Tomás, Fernández and DH Yadiel Hernández handed Baños a slim early cushion in the second. A second tally came in the home fourth when Fernández reached on an inning-opening infield error and was eventually plated via an RBI single off the bat of first baseman Alexander Mayeta.
Subbing for injured José Dariel Abreu, Mayeta then provided welcomed insurance in the sixth with a ringing home run over the right field wall off southpaw starter Meng Chen Fan. Mayeta's timely blast was the first round tripper of the eight-day tournament and may well hold up as the week's only dinger.
Balls never travel well in the lowlands atmosphere here in Holland (either here at Rotterdam's spacious Neptunus Family Stadium or in Haarlem's Pim Mulier ballpark) and this year the use of soft and non-lively baseballs has taken long-ball slugging completely out of the equation. Few fly balls have reached the warning track and only one other smash in ten games has actually reached the outfield wall.
World Port Tournament Standings
Through Friday, July 5
Teams         Record Points  Runs (For-Against)     Remaining
Cuba                      3-2       6          11-10                           Curacao
Chinese Taipei  3-2       6          14-15                           Netherlands
Netherlands        3-2       6          21-13                           Chinese Taipei
Curacao                1-4       2          11-19                           Cuba
The Red Machine can actually now reach the finals of the World Port Tournament for the tenth straight occasion (stretching back to 1993) with the unfolding of either of two possible scenarios. A victory over Curacao on Saturday would put the 4-2 Cubans over the top; Taipei and The Netherlands both boast 3-2 ledgers heading into their Saturday night rematch and therefore the loser of that second tilt will own three losses and be handed elimination.
Should the Cubans somehow fail again on Saturday the door is not completely slammed since a Dutch victory in the evening would leave the Cubans and Taiwanese in a deadlock and the Cubans hold the tie-breaker advance (since they have surrendered one less run in the head-to-head matchups).
What cannot be allowed to transpire would be a Cuban defeat coupled with a Taiwanese victory, since a Holland-Cuba tie in the standings would leave the islanders on the outside looking in for only the third time in the 14 renewals of the Rotterdam event.
(*) Peter Bjarkman is author of A History of Cuban Baseball, 1864-2006 (McFarland, 2007) and is widely recognized as a leading authority on Cuban baseball, past and present. He has reported on Cuban League action and the Cuban national team as senior writer for www.BaseballdeCuba.com during the past six-plus years and is currently writing a book on the history of Cuba's post-revolution national team.