Sailboats revive the Florida Strait between Cuba and the USA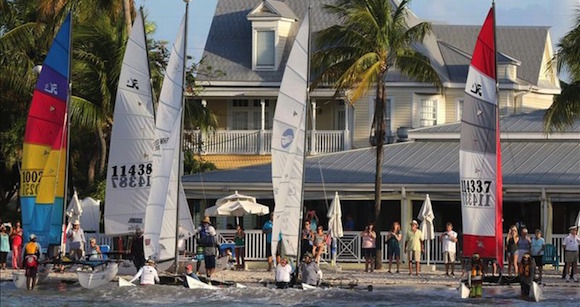 HAVANA TIMES — After a 15 year freeze, the waters separating Cuba and the United States warmed again to the event dubbed the "Havana Challenge," organized by the Cuban Yacht Club, the Key West Yacht Club and the Key West Navigation Center.
Around a hundred US citizens on twenty boats arrived in Havana this weekend from Key West (Florida) for the 'Havana Challenge' regatta to be held on Tuesday May19.
The Havana Challenge path, from Key West, Florida, returns to Cuban shores; it had been outlawed in 2004 by President George W. Bush when he tightened existing prohibitions restricting the exit of vessels from the US territory toward Cuba.
"The reencounter between the boating community of Cuba and Florida makes this a historic event," José Miguel Diaz Escrich, Commodore of the Cuban Yacht Club told Associated Press.
Among the arriving to the island are five Hobbie Cats-16 and among the personalities involved, include Key West Mayor Craig Cates, and the sailors Joe Weatherby and George Bellenger, who made the first "Havana Challenge" back in 2000.
On Tuesday, the five Hobbie Cats, catamaran type vessels, will face five similar Cuban yachts in a competition on the Malecon.
Escrich predicted that this nautical event could be the first of many similar tournaments with participants from Cuba and the United States.
On May 25-30 the 65th International Ernest Hemingway Fishing Tournament takes place, with US competitors.
In the first tournament after the revolutionary triumph in 1960, the Nobel Prize for Literature encountered Cuban leader Fidel Castro.
The tournaments were born at the Havana International Nautical Club, in 1950. Ernest Hemingway agreed that the event would bear his name.